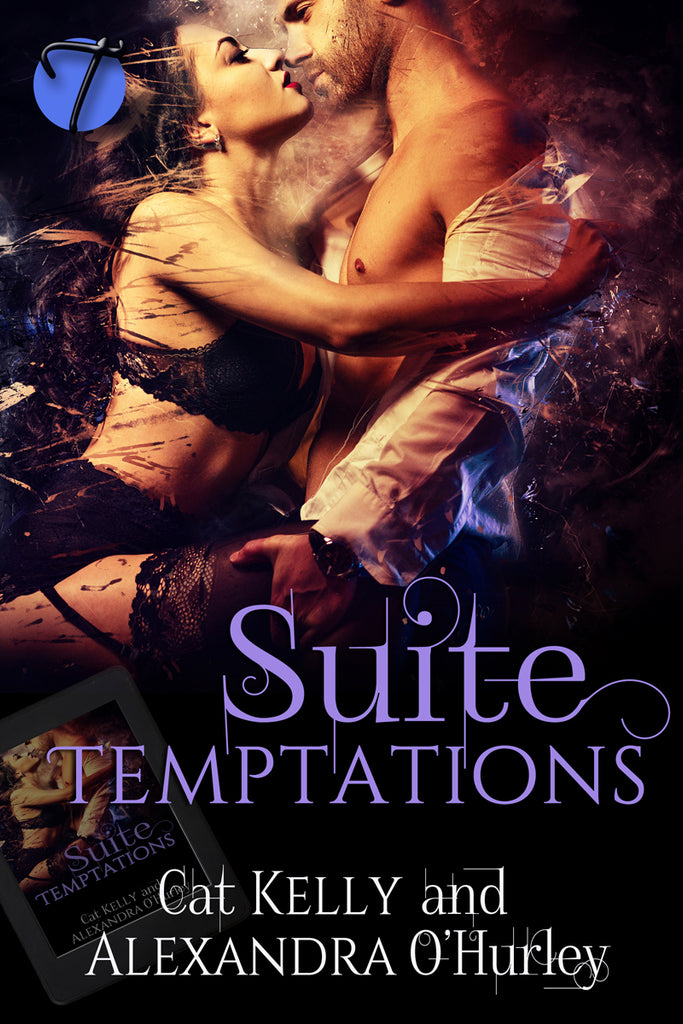 Suite Temptations by Cat Kelly and Alexandra O'Hurley
English Edition
Heaven and Hell have long battled for human souls. Now, coming into the electronic age, a supernatural e-reader is a conduit to both planes…

In The Devil's Agent, Kampbell's sent to a conference in her boss's place, her Nook in hand to ward off the boring lectures. When she finds an unfamiliar book on the e-reader, she quickly slips into the spell it weaves, thanks to the sexy incubus that graces the cover.

In Angel, Down, Henry is a doctor saving lives on Earth, and Tabitha is supposed to bring souls up to heaven. Somebody will win and somebody has to lose. But maybe this time one clumsy angel and her malting wings aren't the only things about to fall hard.

They're all about to discover how one night at the Gramercy Park Hotel can change everything—with a little Suite Temptation.
---
---
More from this collection