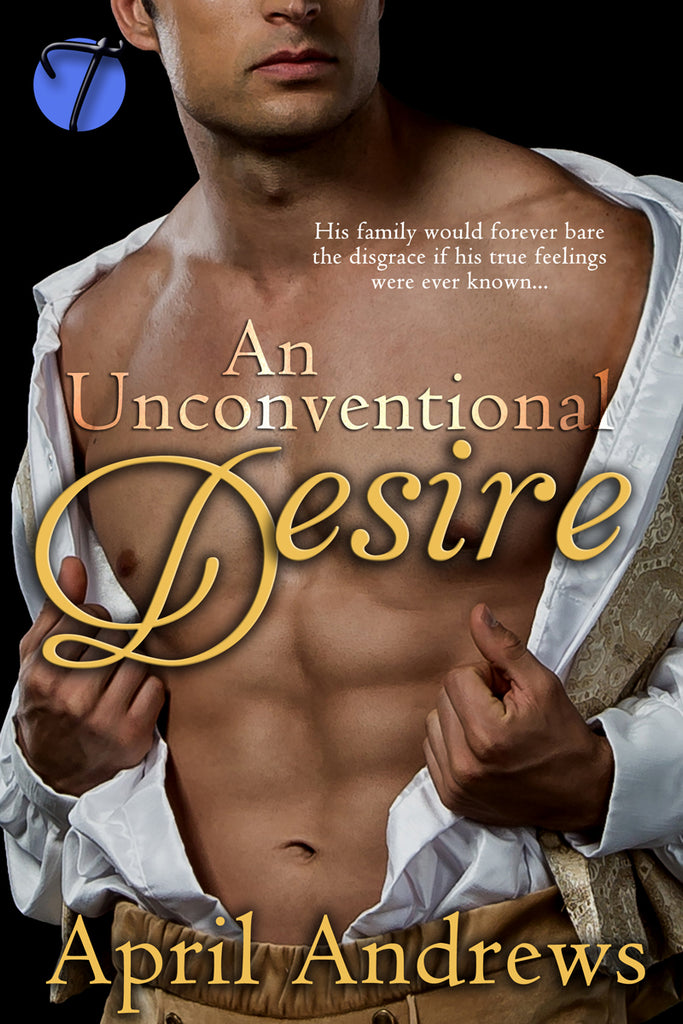 An Unconventional Desire by April Andrews
English Edition
With the season about to begin, Lord Joshua Rutherford arrives in the capital knowing that he must enter the marriage mart and finally find himself a wife. But Rutherford has a problem. He has never found himself attracted to females...his tastes run in another direction entirely.
When he arrives at the first ball of the season and meets the eager ladies all vying to become Lady Rutherford his heart sinks. None stir his blood and none fire his imagination. Rutherford isn't sure how he will ever bring himself to accept one of them as his wife. But then he meets the enigmatic Lord Hastings and everything changes.
Before long Rutherford discovers that, even in a world where duty is more important than desire, some men have found a way to fulfill both. And that means that not every lord must have a wife....sometimes he can follow his heart instead.
---
---
More from this collection