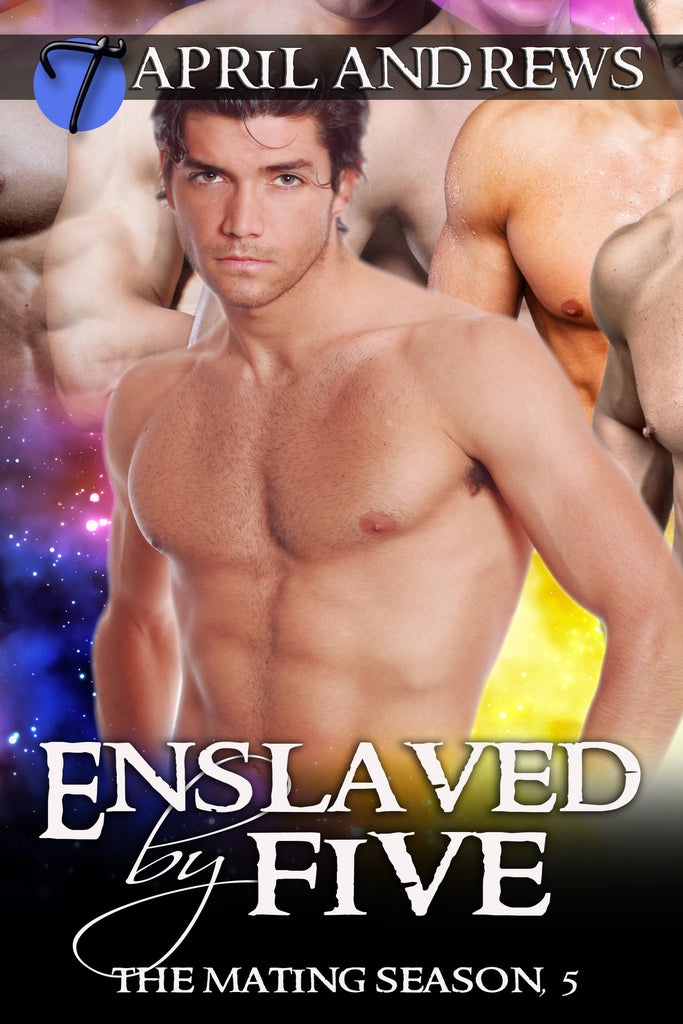 Enslaved by Five (The Mating Season, 5) by April Andrews
English Edition
Nick Gray never expected to arrive home to find an unknown alien waiting for him on his doorstep… and he certainly didn't expect that alien to be his given mate…

Having been surrounded by Valdor men ever since his people re-located to New Earth, Nick is both thrilled and excited at the prospect of welcoming Thorn, a Valdor male, into his life. Thorn is everything that Nick could have hoped for in a mate, and he is a willing slave in whatever the alien desires.

Only it is not quite as simple as that, because Thorn hasn't just heard Nick's mating call, there are others waiting for them. And so, Nick and Thorn have no choice but to set off to the Valdor home world, on a journey to find their remaining mates. But will those mates be as accepting of Nick and Thorn as they are of each other, and will Nick find himself enslaved not only by one, but by five?
---
---
More from this collection