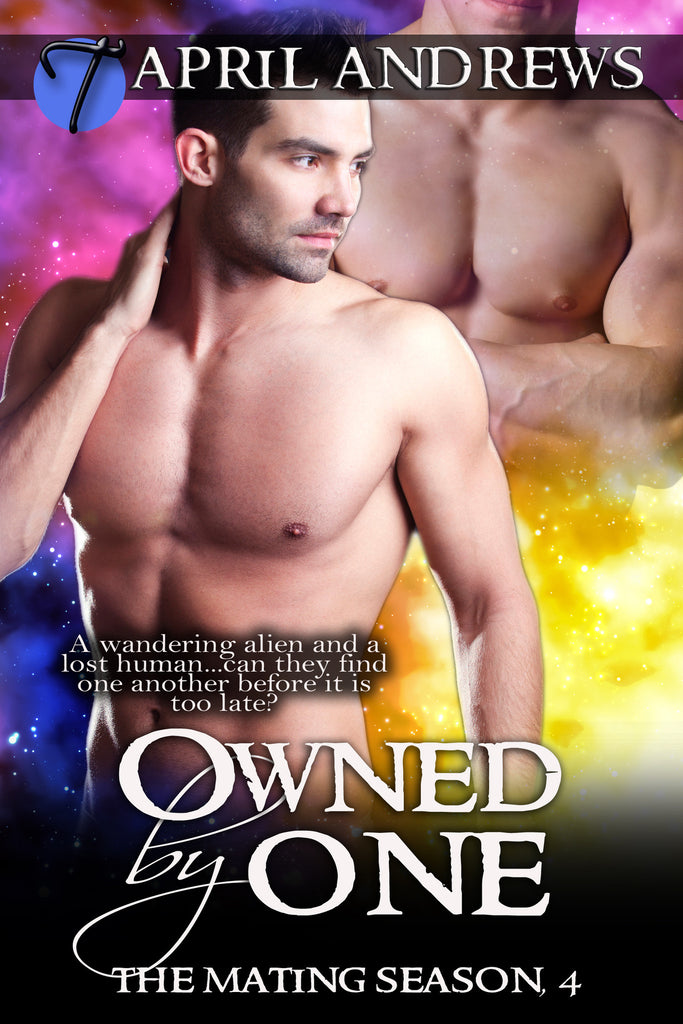 Owned by One (The Mating Season, 4) by April Andrews
English Edition
Zayne has never felt comfortable on his home world. A wanderer at heart he has travelled the galaxy, ignoring the call of not only his own people, but his given mate. When he lands on an ice planet, Zayne's life is put in danger, and he has no choice but to call out for the mate he has never met, the mate he has avoided for so long…

Ryan, a human on New Earth, has no idea what is happening to him. A voice is whispering in his ear, calling for his help. The only way to silence that voice is to take a ship and steer it in the direction of the call. When he arrives at the ice planet and finds Zayne, Ryan knows immediately that they are meant to be together, that the voice was never just a voice, but the call of his mate…but it is going to take everything Ryan has to convince Zayne to accept him.

Can the wanderer and the human break down their barriers, and find the love they are both meant to have?
---
---
More from this collection