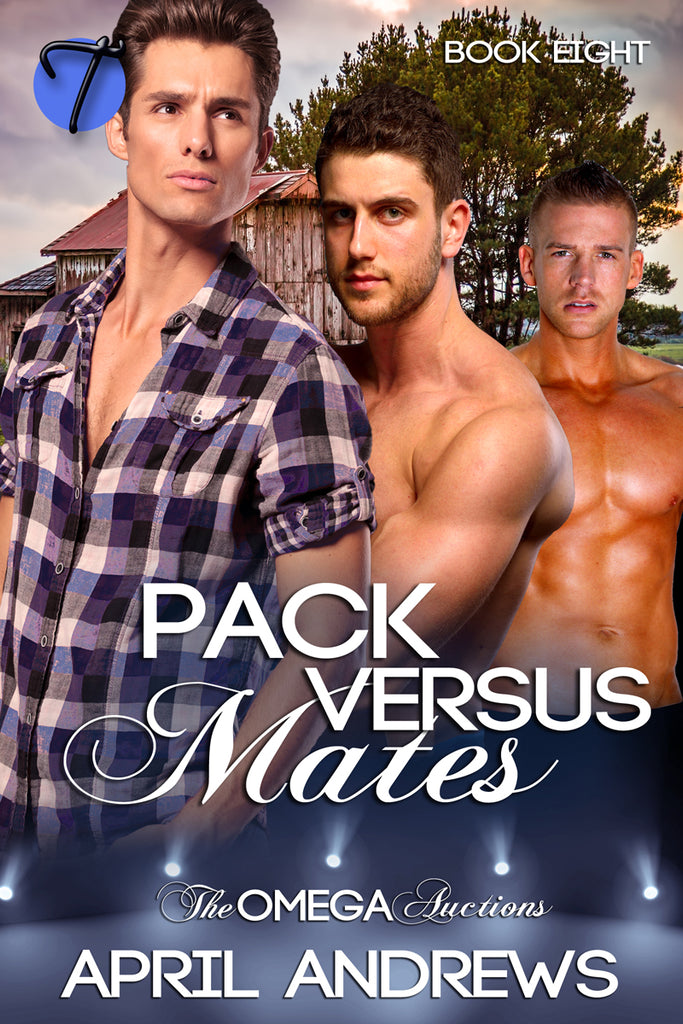 Pack Versus Mates (The Omega Auctions, 8) by April Andrews
English Edition
If you're born an omega, you don't get to stay with your pack. Instead, you're sent to the Omega Auctions, a place where wolves are traded between packs...a place where they have no say in their future…but a place where, at long last, some wolves are finally fighting back…
On a farm in the middle of nowhere two omega wolves are being held captive by their pack. But, Art and Joe have heard stories of a group of wolves who are setting omegas free and offering them a new life. Art and Joe want a chance at a new life too…but they don't just want it for themselves, they want it for their mate as well.
Jared has also heard these stories and he is worried about what is going to happen to his pack, and to his mates. So, when the farm is raided by members of the free pack of wolves his first instinct is to protect Joe and Art, to keep them safe, and to keep them with his pack.
But, it isn't going to be as simple as that. Before long, Jared is going to be faced with a difficult choice. To stand by the pack that he has been loyal to his entire life, or to stand by his mates.
---
---
More from this collection