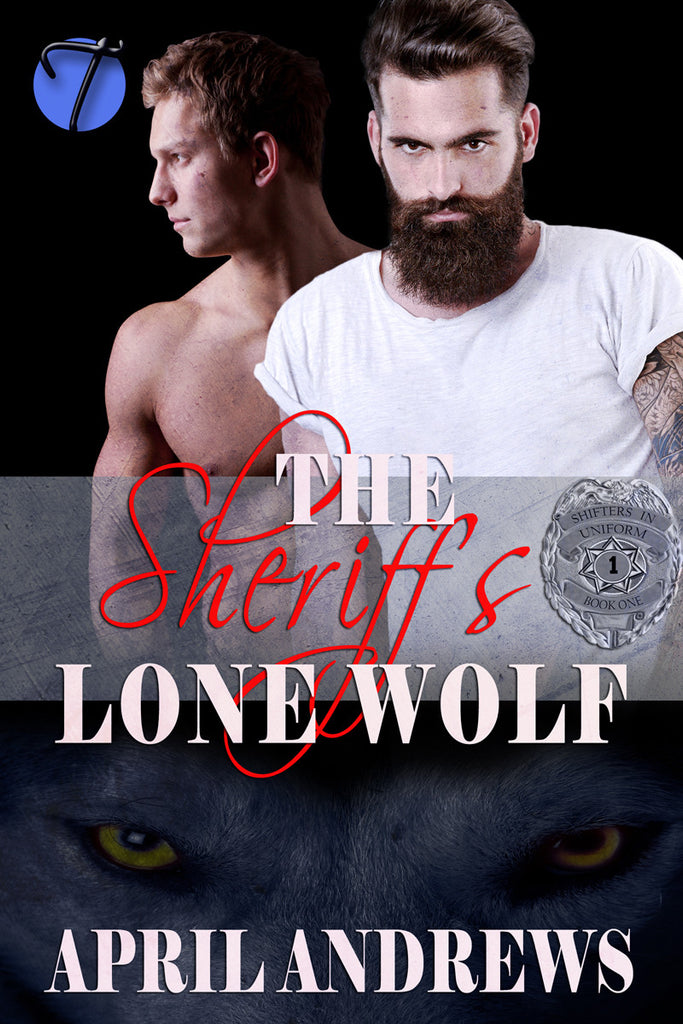 The Sheriff's Lone Wolf by April Andrews
English Edition
A new series from bestselling authors April Andrews and Saba Sparks. Meet the Shifters in Uniform

In the mountain town of White Peak, Sheriff Jake Marsden stands ready to take on the position of Alpha to his pack. As part of the biggest pack for hundreds of miles, Jake knows how important this job will be, and he also knows that to do it right he needs to find the one male who can not only help him, but stand by his side through thick and thin.

His mate.

There's just one catch. Jake has yet to find a male who stirs not only his lust but also his heart, and time is running out. So when traveler Lucas Wain literally bursts into town Jake is instantly intrigued. Has fate sent this male to him in his time of need?

Before Jake can find out, a shocking and gruesome murder sends all of White Peak into a spin and Jake must find the culprit before they strike again. But with an investigation on his hands, the full moon approaching and his position of alpha imminent, will Jake have time to find out if Lucas is the one? Or will he lose the very thing he has been waiting for?
---
---
More from this collection