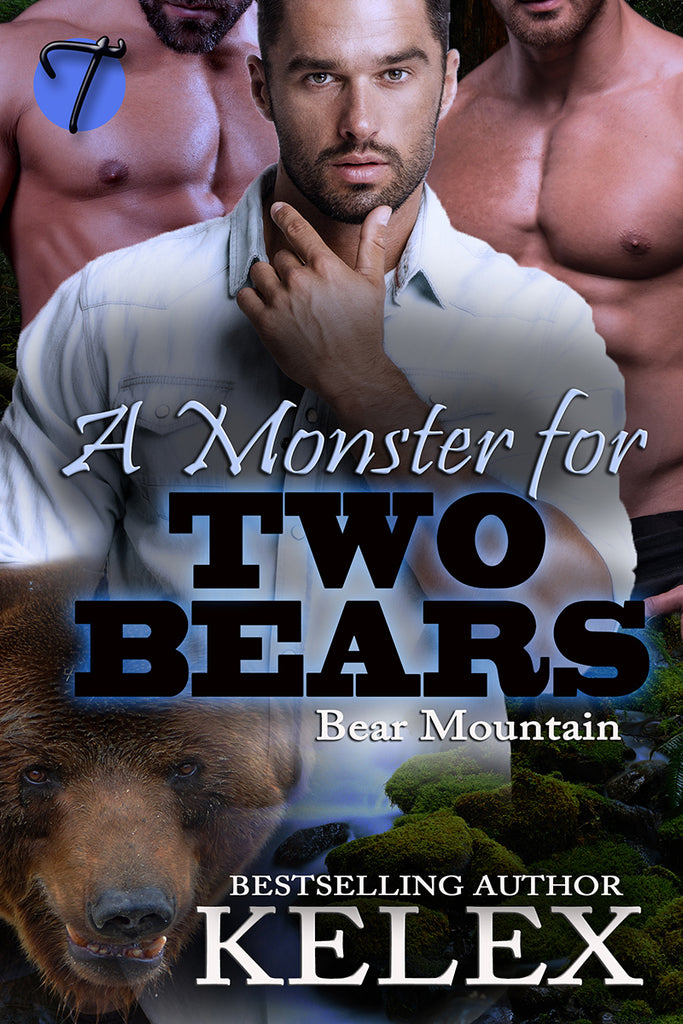 A Monster for Two Bears (Bear Mountain, 21) by Kelex
English Edition
Sent away for their own safety, Kai and Lane have lived away from Bear Mountain for nearly a decade. Calls from home finally bring them back for an extended visit. Lane's papa is ill… and Kai needs to confront the demons of his past—namely the death of his father, Gregor, and his brother's part in it.
Declan is happy his younger brothers have finally come home and now is his chance to convince them to stay. Only it's more difficult than he expected it to be. His brothers are happy with the new lives they've built for themselves and they don't want to return to the valley.
Only Kai and Lane come face to face with a true reason to stay, a broken, battered male—one of the freed Zed victims who's struggling to find his way in a new world.
Turi's struggle for mental health makes him skittish at best. The instinct to surrender is at war with his own inner demons. He pushes Kai and Lane away, refusing to accept himself as worthy of love.
Will he push them all the way out of Bear Mountain—or can they help him find the peace he needs to heal before it's too late?
---
---
More from this collection