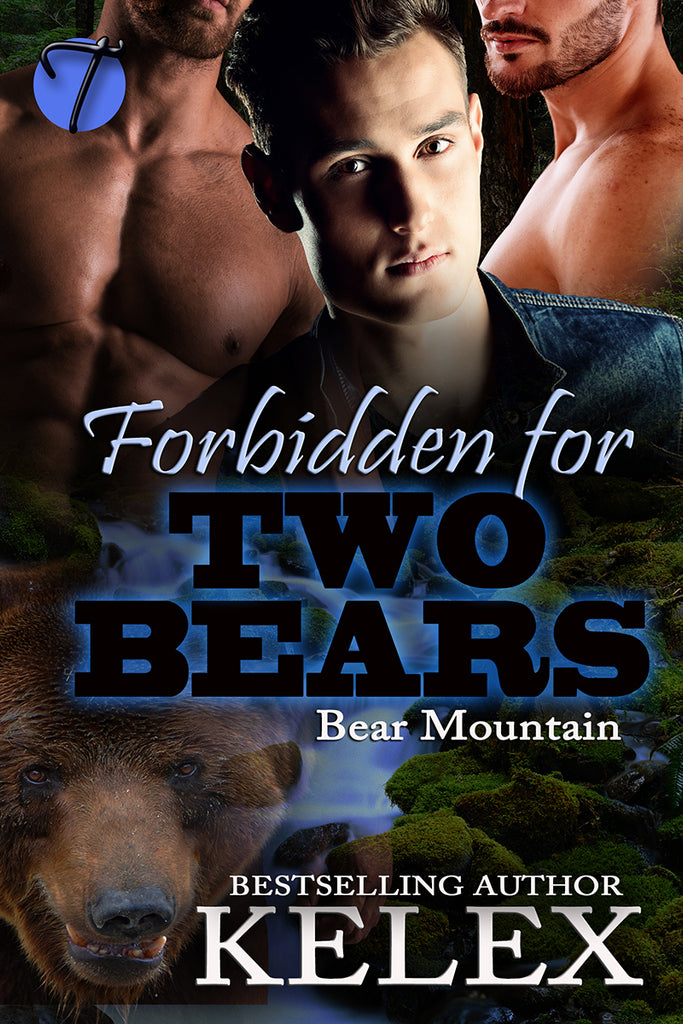 Forbidden for Two Bears (Bear Mountain, 22) by Kelex
English Edition
Their need to protect him is greater than their need to claim…

Life seems to have it out for Zachary Duchamps. He's gone from foster home to foster home, until he works his ass off to get into the University of Chicago—hopeful to change his circumstances. But when a side job brings him face-to-face with the paranormal, he's abducted and sold to the highest bidder. Finally able to escape years later, fate brings him from one nightmare to another.

When the battered, exhausted human shows up at their door, bear shifters Chase and LJ rush to protect Zach from whatever demons are chasing him. They immediately scent the man is theirs, but after all he's been through, they hold back the instinctual need roaring in their blood.

Zach's finally safe in Bear Mountain—but there are two shifters outside the walls, demanding they are the human's mates and that he be returned to them.

Can Chase and LJ—with the help of a whole community—keep Zach safe from harm and prove to him that not all shifters are monsters?

And can Zach let go of his past and embrace his future?
---
---
More from this collection