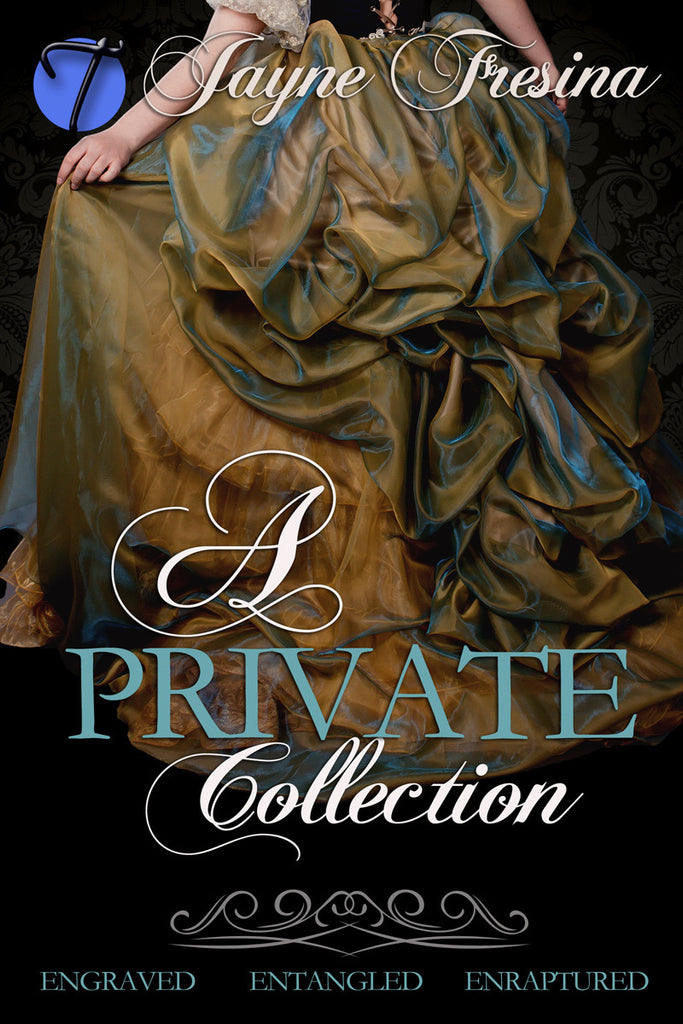 A Private Collection by Jayne Fresina
English Edition
When the estranged sons of wealthy eccentric Randolph Blackwood return home for his funeral and discover he has left them a private collection of three amateur oil paintings, they have no idea how this simple bequest will change their lives. The notorious Blackwood brothers are not known for their appreciation of fine art, but they are familiar with their father's love of elaborate pranks. Yes, the old man is still laughing at them from beyond the grave. For in order to collect their share of Randolph's fortune, they must return— in person— the three scandalous, nude portraits to the women who once posed for him. And that turns out to be a little more complicated than a simple delivery.

Once they were Randolph Blackwood's muses; now they've moved on with their lives. Lina is widowed and trying to lead a quiet, harmless life, while hiding a dark secret about her true desires; Daisy struggles to manage a respectable hotel against family opposition and overwhelming debt, and Claudine runs the 'Whitechapel Improvement Committee', a mysteriously busy charity home for handsome young men, funded by some of the most elegant and unhappily married ladies of Victorian London.

As the three Blackwood brothers set out to complete their task, they only have business on their minds and no intention of being distracted. But their father knew them better than anybody and he chose these three ladies for a very special reason. The true inheritance this mischief-maker leaves to his sons is neither the paintings nor his fortune. It is something far more valuable.

Jayne Fresina's three scandalous Private Collection novellas in one book.
Also... find it in PRINT on Amazon
---
---
More from this collection