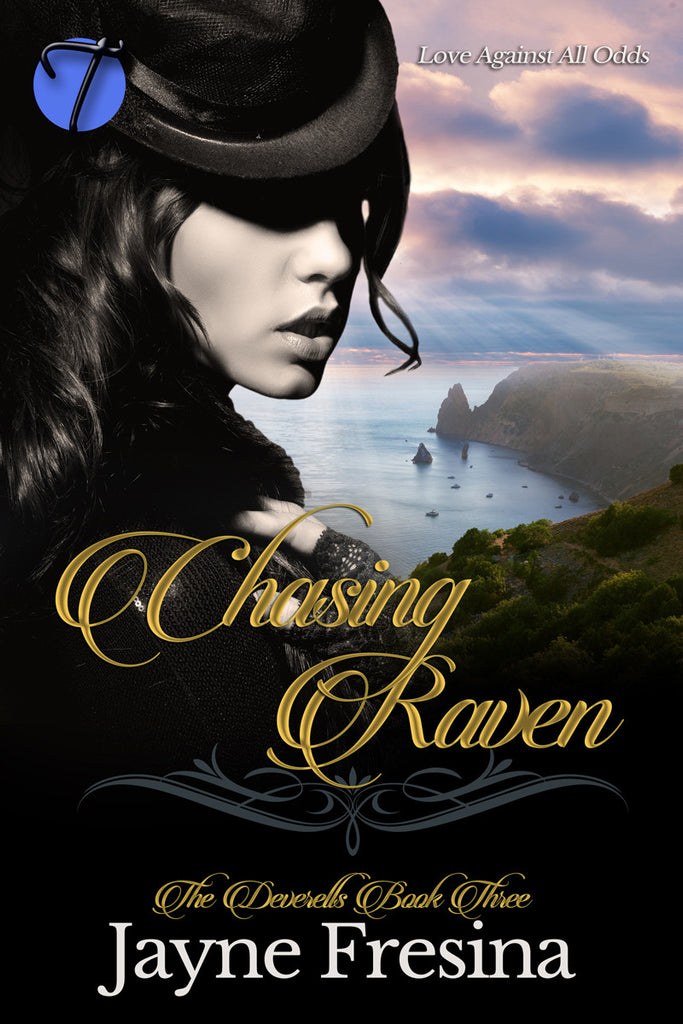 Chasing Raven (The Deverells, 3) by Jayne Fresina
English Edition
Raven Deverell laughs her way through life - and through men - on a dare and a jest. She's having fun, never letting anybody too close, and thumbing her nose at the strict rules of society. Why comply with standards set by the upper classes, since she's been told she will never belong there? And she wouldn't want to, anyway.

As one of those scandalous, rebellious Deverells, she does as she pleases and nobody would dare get in her way.

Until a stray wink from the back of a horse brings her mischief to the disdainful attention of Sebastian Hale.

Born to duty and a title, Hale lives his life by those proper rules, and he will not let this wayward young woman -- in a most improper pair of men's riding breeches -- set his world asunder. She might think it amusing to masquerade as a male jockey and claim victory over his horse, but this is one wicked, reckless game she won't win. As the Earl of Southerton, he is a man above reproach, a man who can make or ruin a reputation. And he doesn't like to lose.

The scandalous Miss Deverell has chosen the wrong opponent to wager against this time.

Perhaps she has finally met her match.
Also... find it in PRINT on Amazon
---
---
More from this collection