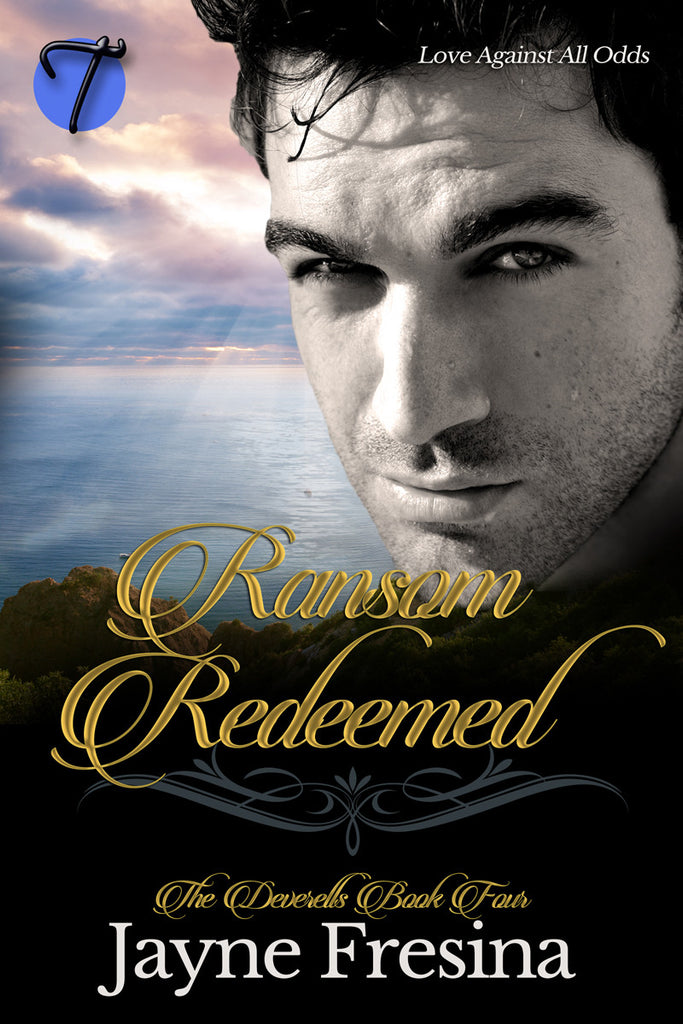 Ransom Redeemed (The Deverells, 4) by Jayne Fresina
English Edition
"Well, he had brought this being to life. It was up to him now to teach the child how to live. Fortunately, he knew something about survival. But he could not coddle the child when it cried. That he could not do, for he had no knowledge of how. As if the babe knew this, its wailing petered out. Man and boy studied each other.

"I'll do what I can," True muttered gruffly. "I make no promises."

It was all new to him. To them both.

The babe raised a fist toward his face and shook it.

"Just like your mother," he sighed.

It was some time before he realized his son was trying to reach his nose, not blacken his eye. They would be at similar cross purposes for many years to come."
— From the Memoirs of True Deverell.

"Children are an extraordinary inconvenience, always wanting attention. At least Ransom was a quiet baby. Although, I suppose I would not have heard him crying from my suite at the other end of the house, in any case. Thankfully." — Lady Charlotte Rothsey Deverell.

"Brat will end his days swinging from a gibbet. And good riddance." — Evelyn Bond, Nanny.

"The upstart put me face down in the privy and ruined a very good cravat. Now that I am minded of it, I shouldn't be a bit surprised if the blackguard stole my pater's gold watch. It seems they'll let anyone into Oxford these days." — The Honorable Cedric "Drippy" Pennington-Whittmore.

"Infidele! Sans coeur! L'homme impossible!"— Belle Saint Claire (Mademoiselle), Stage Artiste of Popular Renown.

"He is worse even than his father; a despicable scoundrel, a sybarite without conscience."— Anon. of Mayfair.

"One (1) Brovver For Sale: Free to good howme. Or any howme."— Raven Deverell, (seven and three quarters), in a note left on park railings.

"Who?" — Miss Mary Ashford, proprietress of Beloved Books, Trinity Place, London.

Also... find this in PRINT on Amazon
---
---
More from this collection