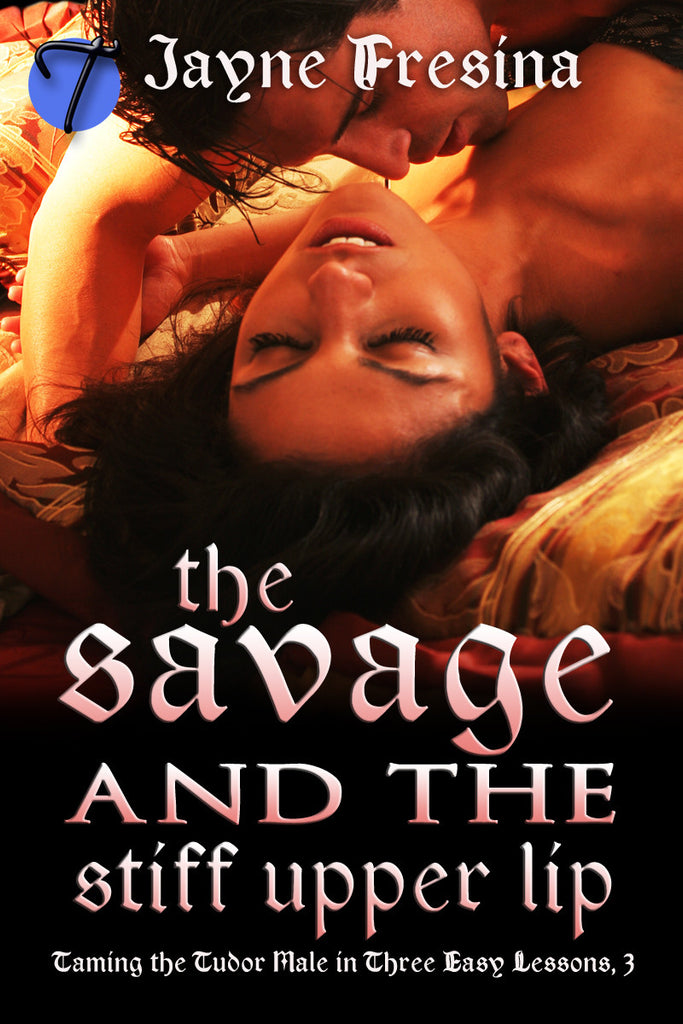 The Savage and the Stiff Upper Lip (Taming the Tudor Male in Three Easy Lessons , 3) by Jayne Fresina
English Edition
Lancelot Upstanding Collyer has been the Earl of Swafford's bodyguard for ten years. He's loyal, ruthless and devoted to his post. He's never failed a single mission in his career, and never been distracted by a woman. But he's about to be tested beyond even his stalwart endurance.

Lady Catherine Mallory, the Earl's eldest daughter has been trouble all her life and nobody's more aware of this than Lancelot - the man often charged with getting her out of scrapes, while she refers to him scornfully as Master Stiff Upper Lip. Now she's all grown up and her father wants her married, but by maintaining her reputation as a 'Shrew,' this wayward lady keeps suitors at bay.

When the bodyguard and the Earl's daughter are caught together in a scandalous midnight tryst, they might claim it was a case of mistaken identity, but the Earl sees a chance to finally tame his stubborn daughter. A marriage is arranged at once, but with certain... stipulations. Can Lance tame his Shrew and keep that perfect record of victory, as well as her maidenhead, intact? Or will Cate find a way to conquer his notorious stiff upper lip and seduce her husband?
Also... find this in PRINT on Amazon
---
---
More from this collection