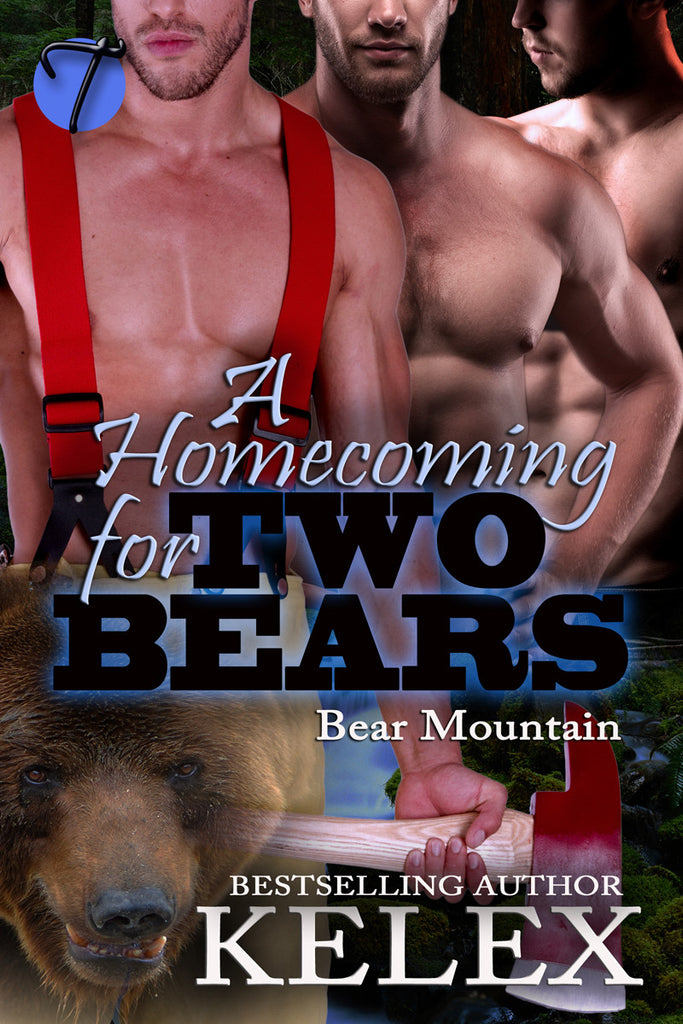 A Homecoming for Two Bears (Bear Mountain, 18) by Kelex
English Edition
While Killian and Finn loved the idea of being sent away to med school by their alpha, the idea of leaving their mate behind wasn't ideal. Doubling up their course load whenever they could wasn't getting them done fast enough. When Ronan shows up at their dorm one night, lustful and needing, they take what's offered wholeheartedly.

After years of near misses, Ronan finally confronts Killian and Finn and demands their touch. Yet once it's done, he struggles with his feelings. Hearing the words his vile fathers beat into his head doesn't help, either. Unable to cope with what he's done, he returns home to lick his wounds.

Torn between their duty to their alpha and their need for the mate they adore, Killian and Finn stay back to tie up their loose ends before they return home to build a life for them and their future family.

If they can convince Ronan to join them before their world explodes.
---
---
More from this collection