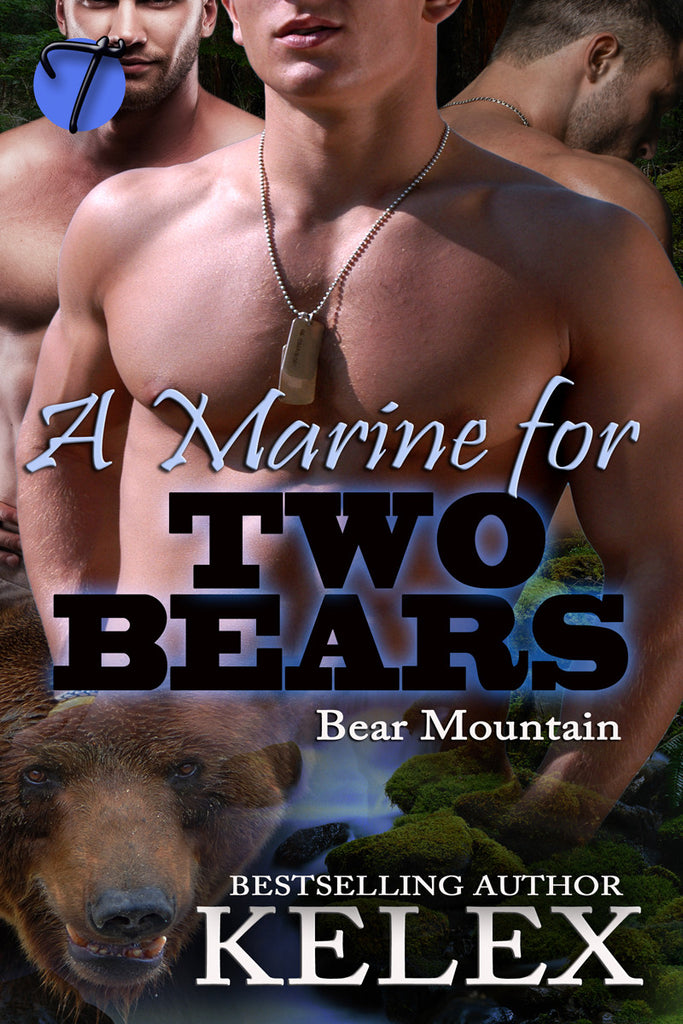 A Marine for Two Bears (Bear Mountain, 14) by Kelex
English Edition
With the werewolf issue still hanging over their heads, Bear Mountain's alpha has tapped ex-Marine, Captain Deacon Jaquobi to come up with a plan for the valley's protection. Deacon comes, not so willingly—but upon arrival—he comes face to face with his fated mate.

Glenn Ashland is the valley's grocer. A single father to two twenty-somethings, he's lived the last sixteen years mourning the deaths of his mates. Until meeting Deacon, romance wasn't even on his radar—but he can't ignore the attraction he feels for the mysterious shifter.

Deacon has to pull out a full-scale offensive to tempt Glenn closer, but a wrench is thrown into the mix when Deacon learns he has a second mate, Emmanuel. How can he hold on to a skittish Glenn and seduce an omega at the same time?

And then there's the most important issue. Dragons are only supposed to get one chance at love in their immortal life… why is he getting two bears?
---
---
More from this collection