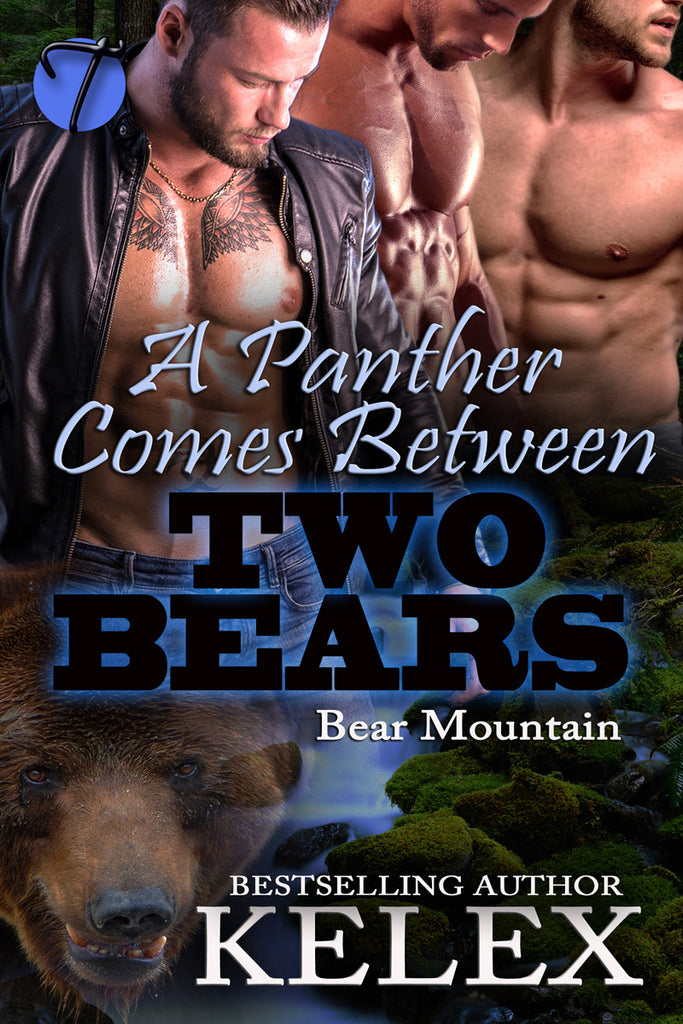 A Panther Comes Between Two Bears (Bear Mountain, 19) by Kelex
English Edition
Mikel McCreary has plans.  He wants a lot out of life now that he's been freed from the chains of his fathers. And he's willing to work his ass off to make things happen.  While working at the valley grocer, he signs up for firefighter training and is one of a handful of applicants who get in…

Preston Bellington is from one of the finest families in Bear Mountain, but he bucks tradition and becomes a civil servant, something his family can't understand.  Preston wants to give back to the community to be a part of the valley's new direction under their alpha, and when he comes face to face with the male who's his, he knows he's been on the right path all along.

Boyd Marsters is a panther shifter and part of the group of soldiers Deacon brought to town. His skill as a mechanic keeps all the military vehicles moving and brings him face to face with the male who's his.  Making some roots in Bear Mountain sounds better and better as the days pass.

Preston and Boyd aren't a part of Mikel's plans, and he does everything in his power to make sure both males know that.  Problem is, neither of them seem to be good listeners.

And both plan on claiming Mikel as their own.
---
---
More from this collection