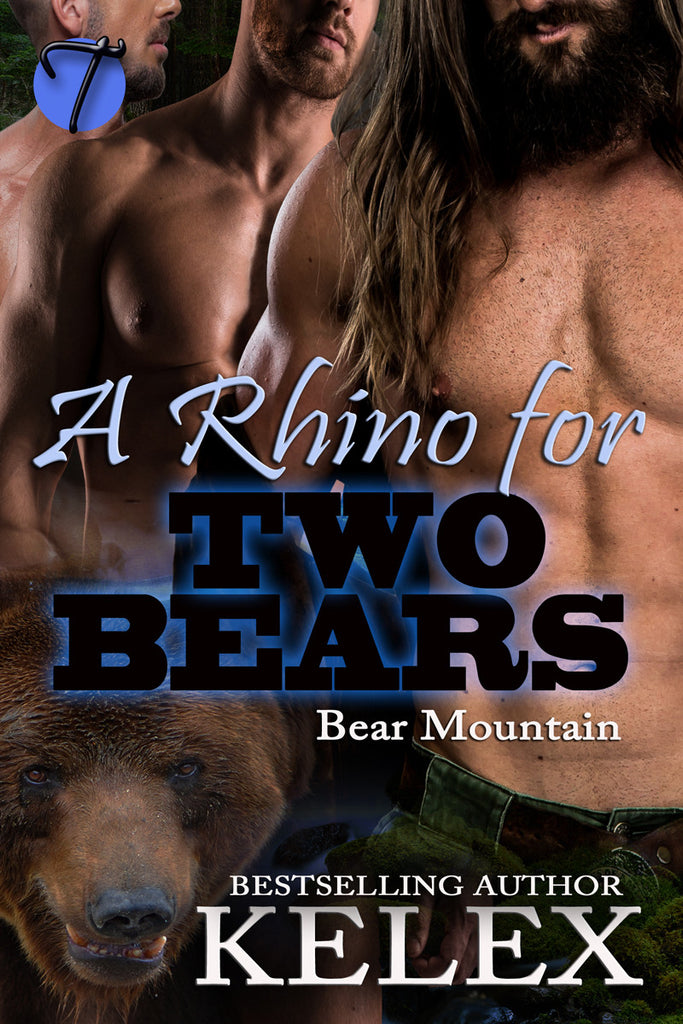 A Rhino for Two Bears (Bear Mountain, 17) by Kelex
English Edition
Exiled, Jericho is forced from the only home he's ever known. To make matters worse, his brother bear Pablo refuses to leave the valley… all because of the rhino mate Jericho has refused to accept. The anger consumes him… and that anger eventually feeds a brand of monster within.
Pablo was torn the day Jericho was exiled. Did he walk away from their mate or stand at the side of the male who rarely showed him any respect? The choice was harder than anyone would've imagined, and it weighs heavily on the bear shifter… so much so, that he can't find the will to go after their mate, Bull, until he's found a way to make amends for what he's done.
But fate steps in, putting Pablo into Bull's path when he's at his lowest. The dominant rhino commands Pablo's attention and ultimately pits brother bear against brother bear. Is there a way Jericho can find his way back, or will Pablo and Bull have to find a new path without him?
---
---
More from this collection