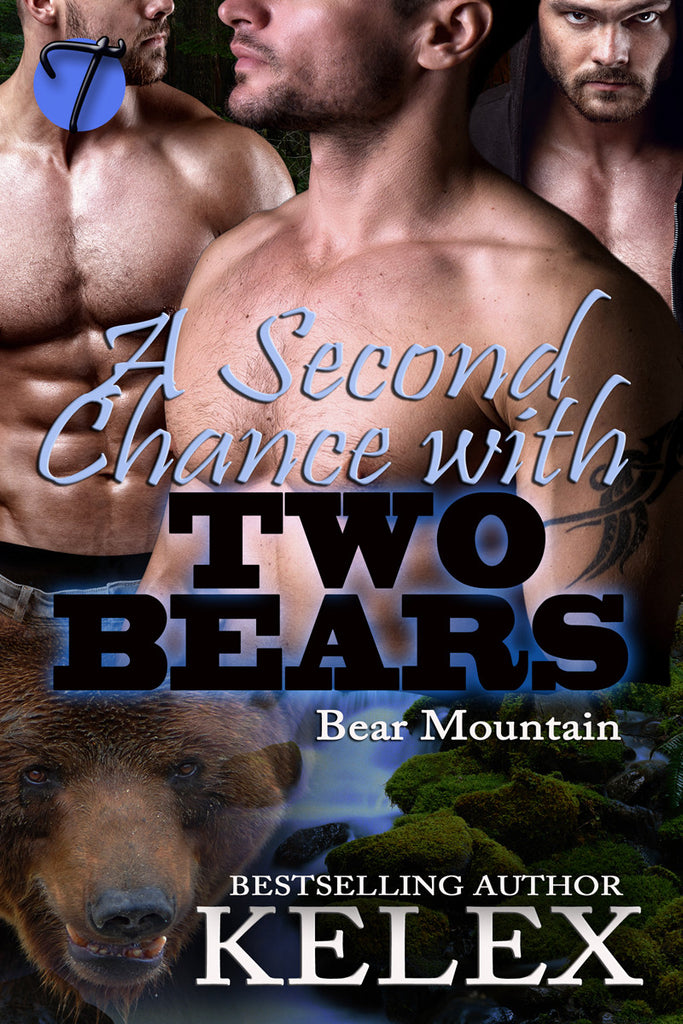 A Second Chance with Two Bears (Bear Mountain, 5) by Kelex
English Edition
After Ben's mates are murdered, Red and Quentin quickly move in to comfort the human. Their animal instinct drives them closer—because they realize Ben is now meant for them. They watch over and protect the broken man, allowing him to mourn and grieve for the love he lost, ever hopeful they'll one day be able to claim what is theirs.

Ben eventually senses their connection, once the haze of despair begins to fade. Yet he cannot stop the guilt that causes from consuming him. He clings to the pain and memory of what was, instead of allowing himself to think of what could be.

When Ben attempts to leave Bear Mountain behind, his bears race to stop him. He knows he has nothing left to give them and demands they let him go. So Red and Quentin make him an offer—he can go if he agrees to one night in their arms.

Can he possibly leave after that?
---
---
More from this collection