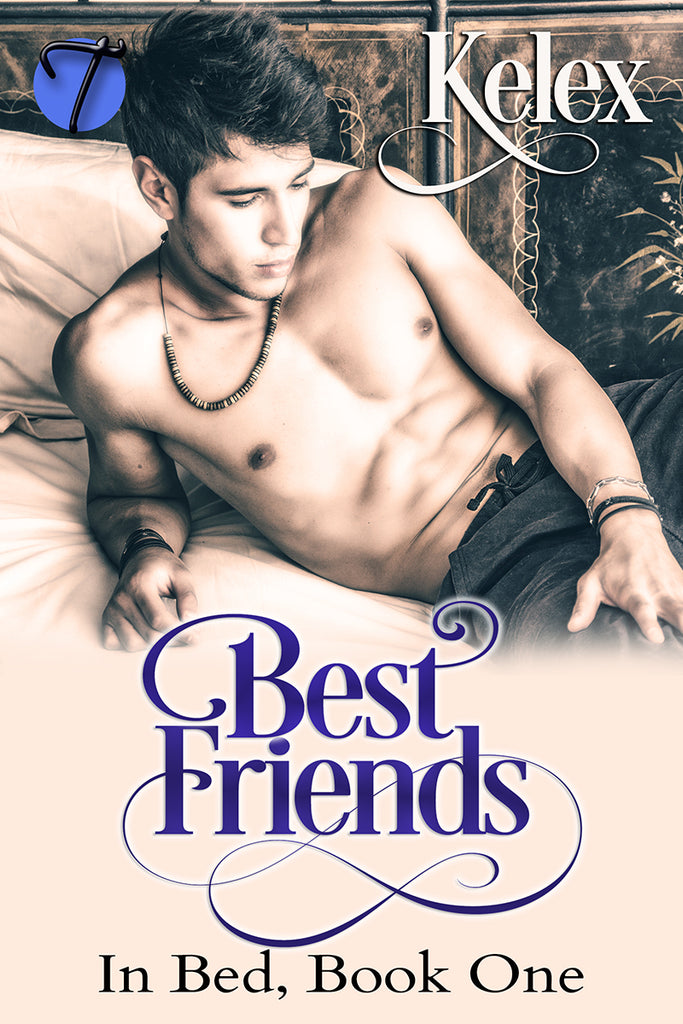 Best Friends (In Bed, Book One) by Kelex
English Edition
Five old college buddies drifting away from one another…
One last chance to get things right…
Jesse's friends are falling apart. Adam and Clay are at odds—again. Benji is growing more distant. And don't even get him started on his lady's man best friend. Hayden's partying and screwing has become a noticeable problem. Jesse figures they all need a night out—together—to bring them back to where they'd been.
Adam and Clay arrive and refuse to speak to one another. Benji has brought along a new friend he's more interested in. And Hayden shows up with an older woman draped over him like a cheap suit.
Jesse's incensed—it was supposed to be a guy's night!
He watches the pair of them, anger growing as he can't help but witness Hayden and the woman—and all their PDAs. It makes him sick, seeing that woman touching his… his… his best friend.
By the end of dinner, Jesse's ready to toss in the towel and call it a night. The check arrives with a pile of fortune cookies. Each person at the table grabs one, and their unwanted guest reminds them they need to add in bed to the end of their fortunes.
Jesse never counted on her being right—or that his fortune would come true.
In bed.
---
---
More from this collection