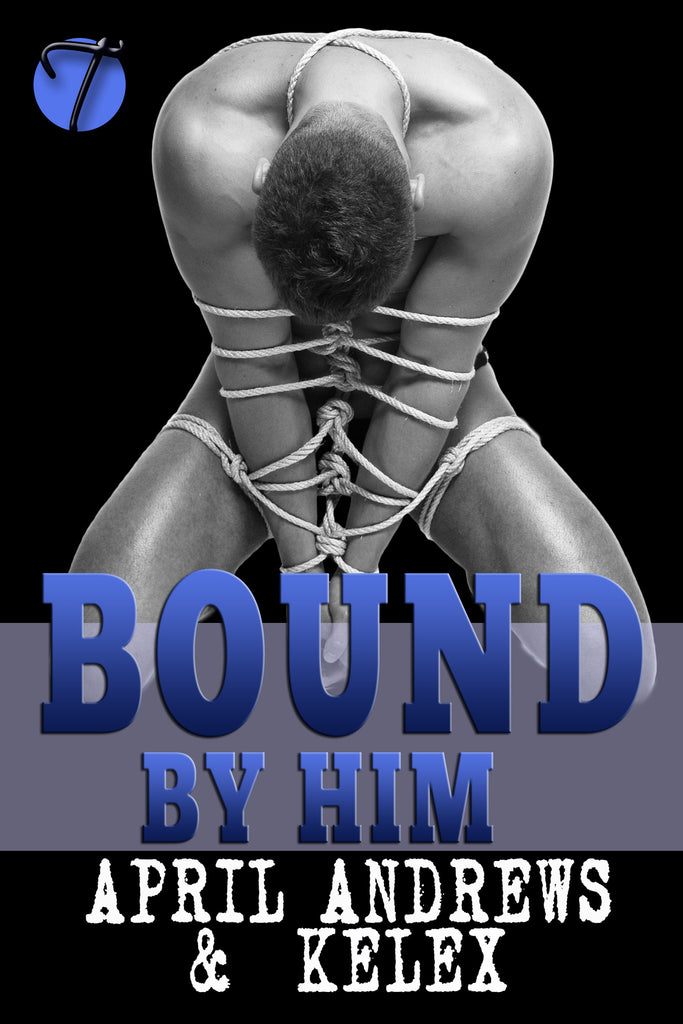 Bound by Him by Kelex & April Andrews
English Edition
April Andrews and Kelex join forces to bring you two scintillating short gay BDSM tales…

Straight Outta Bumfuck, by Kelex

Texan transplant Levi is desperate for a job, and walks into the door of Bound, a BDSM member-only club, when he sees the help wanted sign in the window—without realizing where he is. Once he learns the truth, he figures bartending is bartending, no matter where, as long as the money is green.

Only Bound's owner, Alex, wants to ensure Levi knows what he's in for. He introduces Levi to the world of submission and nearly loses himself in Levi's naivety and raw lust.

Nicky's Bear, by April Andrews

Jasper has always found the submissives he desires at Bound, but this time it is not a submissive he finds at all. Nicky the delivery driver is completely unschooled in the ways of BDSM, but he makes Jasper's heart thump and his head spin.

Jasper is going to teach Nicky all he knows, but before the night's through, it might be Jasper who learns a lesson in loving and Nicky the one who gives it to him.

Welcome to the world of Bound.
---
---
More from this collection