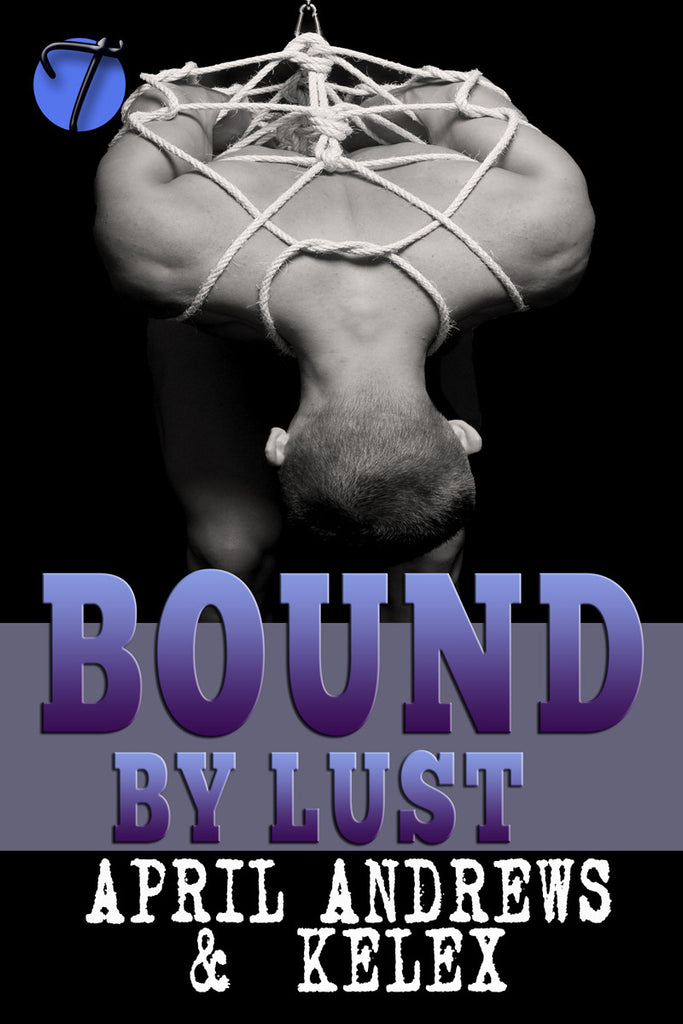 Bound by Lust by Kelex & April Andrews
English Edition
Bestselling Gay Erotic Romance Authors Kelex and April Andrews return to the world of Bound for a new duo of hot erotic tales from the club.
Bumfuck Revisted by Kelex
Running from a mistake, Rory Burgess heads to his cousin Levi, the only person he can think to turn to.  Levi hesitantly lets Rory stay.  A BDSM club isn't exactly the best place for a well-known manwhore to reside without wreaking havoc.
When he meets Jack, Rory senses a connection he can't fathom, but Jack just might be out of his reach.  The man hasn't touched anyone sexually in years.
A voyeur, Jack gets his kicks from watching.  He comes to the club for the ample shows, happy to stand at the edges to observe. But when the temptation to caress Rory drives him to distraction, he crosses his own lines in a bid to have a taste of forbidden fruit.
Playing It Hard by April Andrews
A year ago Anson met Niall at Bound. They spent just one erotic night together and since then Anson has not been able to get the other man out of his mind. Night after night he has dreamed about him and day after day he has thought about him.
One winter night, after another torturous dream, Anson finds himself back in Bound...and to his surprise and delight Niall is there too.
If Anson has Niall just once more will he be able to finally lay the memory of the other man to rest? Or will he find that once...twice...will never be enough, and that he has been, and he is destined to be, forever bound by lust?
---
---
More from this collection