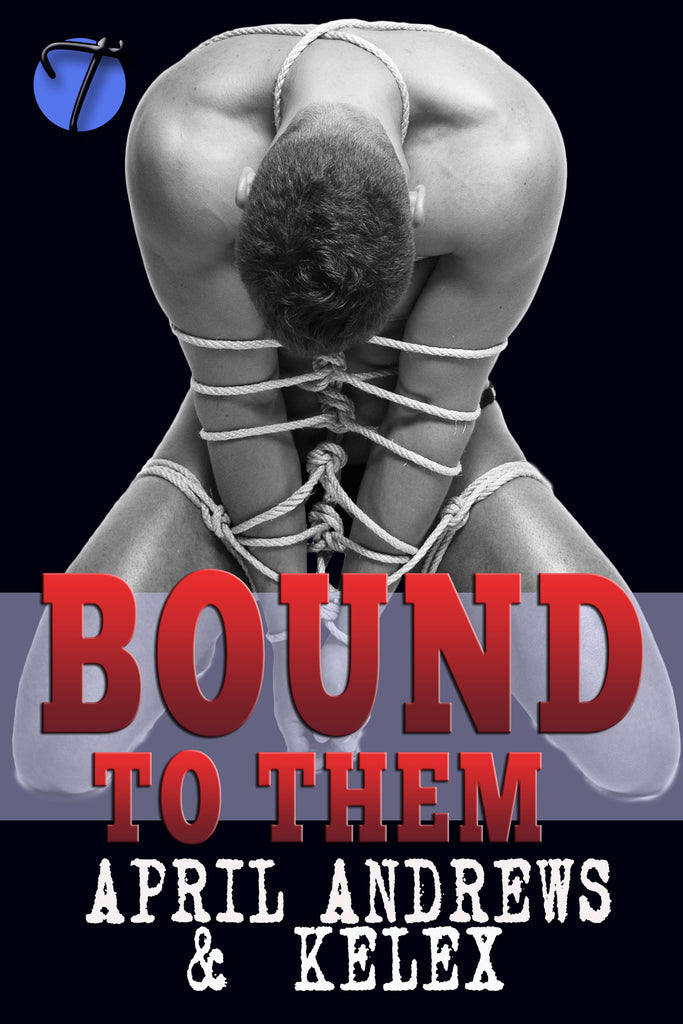 Bound to Them by Kelex & April Andrews
English Edition
April Andrews and Kelex join forces to bring you another two scintillating short gay ménage BDSM tales…

Their Latin Lover, by Kelex

Bound has been home for head bartender Xavier Martinez for seven years. Being a witness to all the kinks going on inside the BDSM club, he's fantasized, mentally thrusting himself into the wild situations. Yet no one has ever tempted him to break the strict rules he has for himself. He doesn't have sex with members or their guests, no matter how naughty he wishes he could be.

When he sets eyes on a violet-eyed demi-god, he can't control his lusts any longer. Dmitri is a guest of an important member, but Xavier surrenders to the handsome man anyway. A basement quickie isn't ideal, but it takes care of Xavier's itch.

He knew better than to break his rules, especially when Dmitri returns a few days later with his investment partner Mateo, claiming to have bought out the owner's silent partner. Dmitri isn't done with Xavier, and plans to share the bartender with Mateo, before collaring and claiming the Latin stud as his.

Danny's Dom, by April Andrews

Danny has been half in love with his Dom for months. Trouble is, Marc has no idea. Worse, with his iron control and uncompromising stance on relationships, Marc is about as far from relationship ready as Danny can imagine.

But Danny wants his Dom badly enough that he is willing to risk it all. And what better way to force Marc's hand than by introducing him to a brand new sub?

By the end of the night Marc will come to realize that no one will ever love or pleasure him like Danny can... and Danny will realize something too... that there is only one Dom for him.
---
---
More from this collection