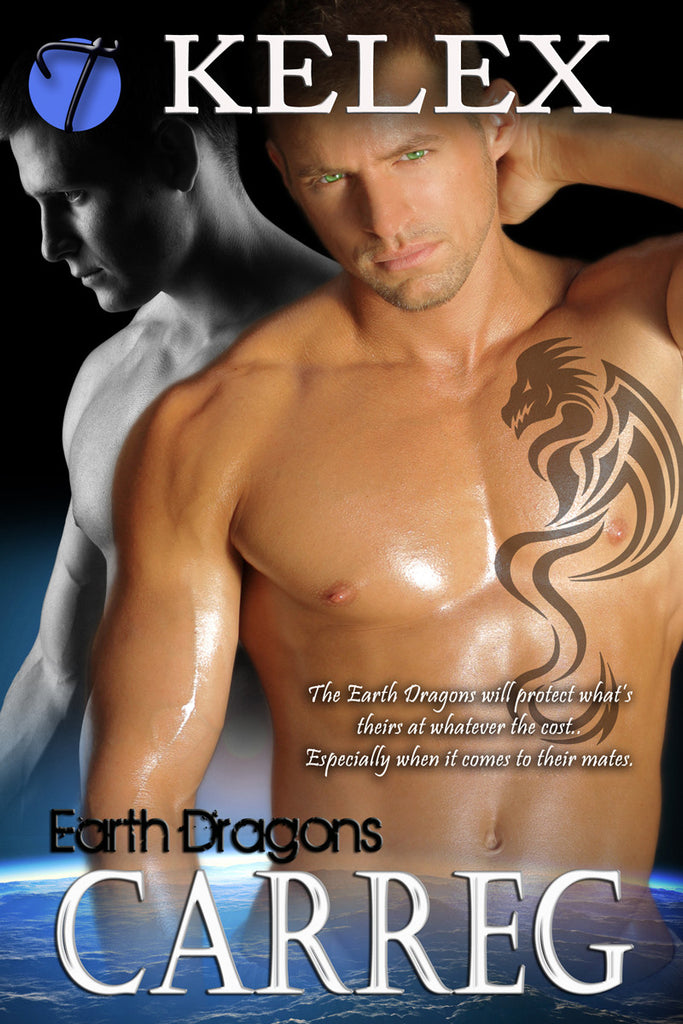 Carreg (Earth Dragons, 1) by Kelex
English Edition
Carreg, Drakon of the House of Earth Dragons, knows his mate the second he spies the human on the grounds of his Scottish Castle. He lures Liam closer, hoping to unlock the memories that might lie dormant in the man's head—memories of being in Carreg's arms during past incarnations.

Liam McDaniel grew up an orphan and raised by nuns in the small village of Lochraven. There he'll forever be in the shadow of his past. When he finds a journal outlining the location of a treasure hidden in Dunwoodie Castle, he plans to seek it out and use it to free himself. Only he comes face to face with a man he can't ignore and memories of other lives that fill him with emotion and need unlike anything he's ever experienced.

Carreg learns of the human's plans—his mate planned to take the infamous Earth Dragon Heart, one of eight stones given to each house millennia ago. Only Liam isn't the only one searching for the stone. A threat from the past also needs the stones for his own plans and is willing to use Liam to get what he wants.
---
---
More from this collection