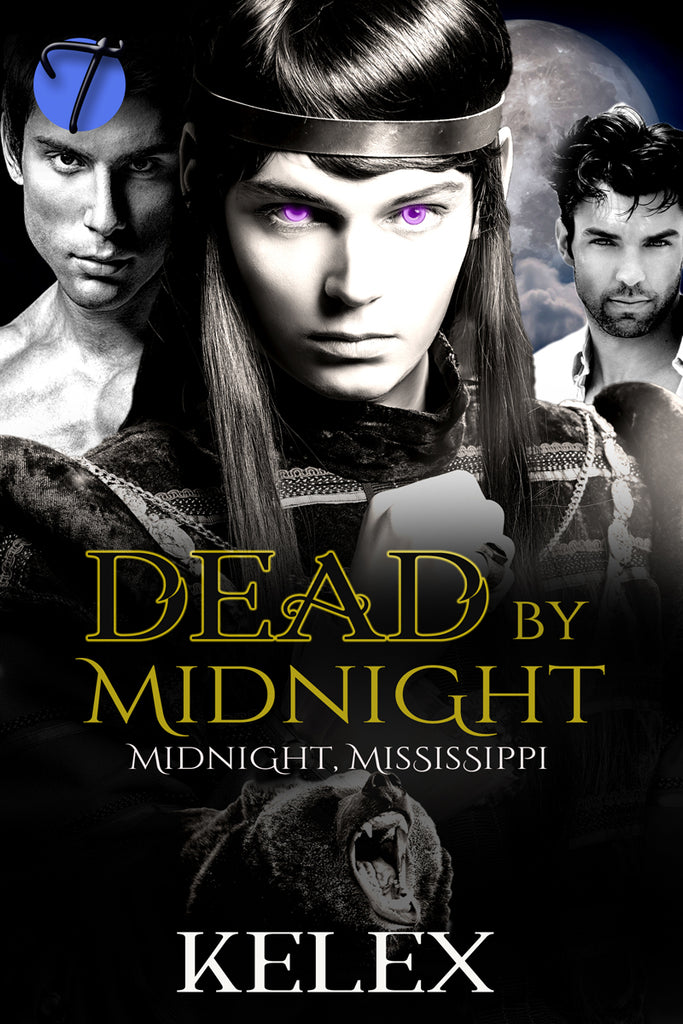 Dead by Midnight (Midnight, Mississippi, 3) by Kelex
English Edition
A pain in the ass mate wasn't what Eilam expected on his first day on the job as the head of Midnight's security. Life would've been much easier without, especially since his mate refused him and his brother bear, Noah.
Especially since his mate is the King of Midnight.
Adriel, Son of Theral, has felt the connection to Eilam from the moment the bear shifter walked into his throne room months before. He refused the man then and there, and refused to meet "the other one," knowing full well he couldn't handle two bear shifters in their prime and still walk away unclaimed.
But when Eilam is attacked and on the brink of death, Adriel comes face to face with his feelings, as well as finally confronting Noah—the man he's denied for months. Add in the whole assassination plot and a vast conspiracy, and Adriel's had better weeks.
Surrender could mean the end of their world. Adriel is torn between the two men he can't ignore and the needs of the many. Will his duty to Midnight prevent his happily ever after?
---
---
More from this collection