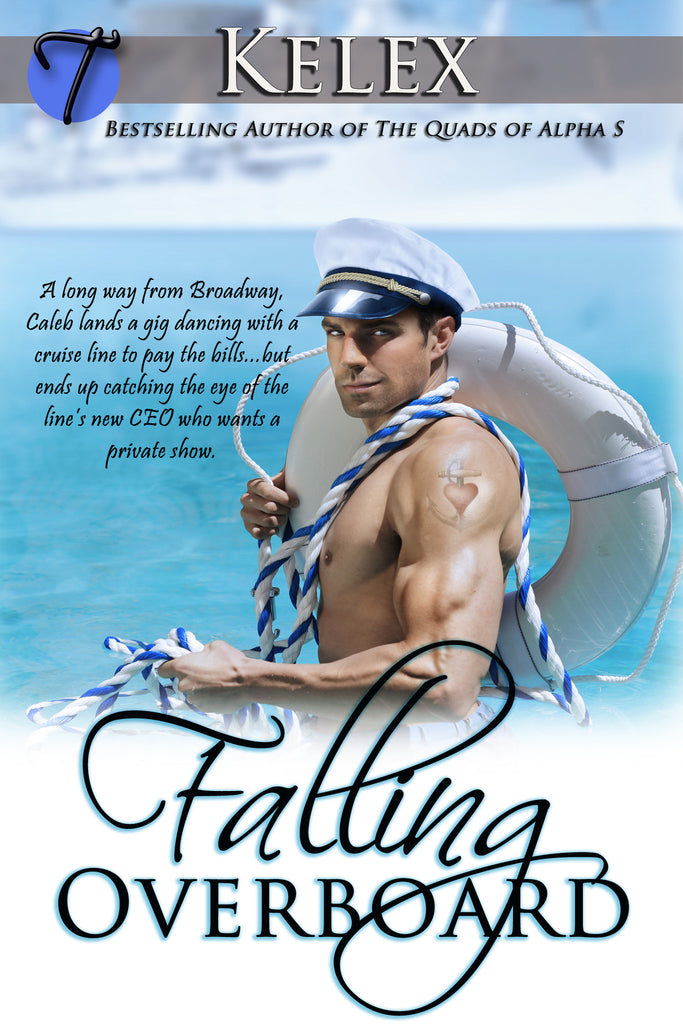 Falling Overboard by Kelex
English Edition
Accidentally homeless, without a new gig on the horizon, dancer Caleb Gaines knows something has to give. When his best friend suggests joining her on her new job dancing for a cruise line, Caleb rebels. But the opportunity for a place to lay his head, to feed his belly, and to have a steady paycheck doing what he loves is just too tempting.

Once he lands the job, he meets VP Jason DeMarco, the son of the CEO and falls head over heels for the magnetic man. Jason takes one look at Caleb and knows he wants to lay claim to the gorgeous dancer.

After one night in his bed, Caleb runs. Their night was too intense, especially given the dark needs Jason has and the demands he puts on Caleb's body.

Luckily, Jason has enough chains, cuffs, and paddles to punish his slave for walking away from his master.
---
---
More from this collection