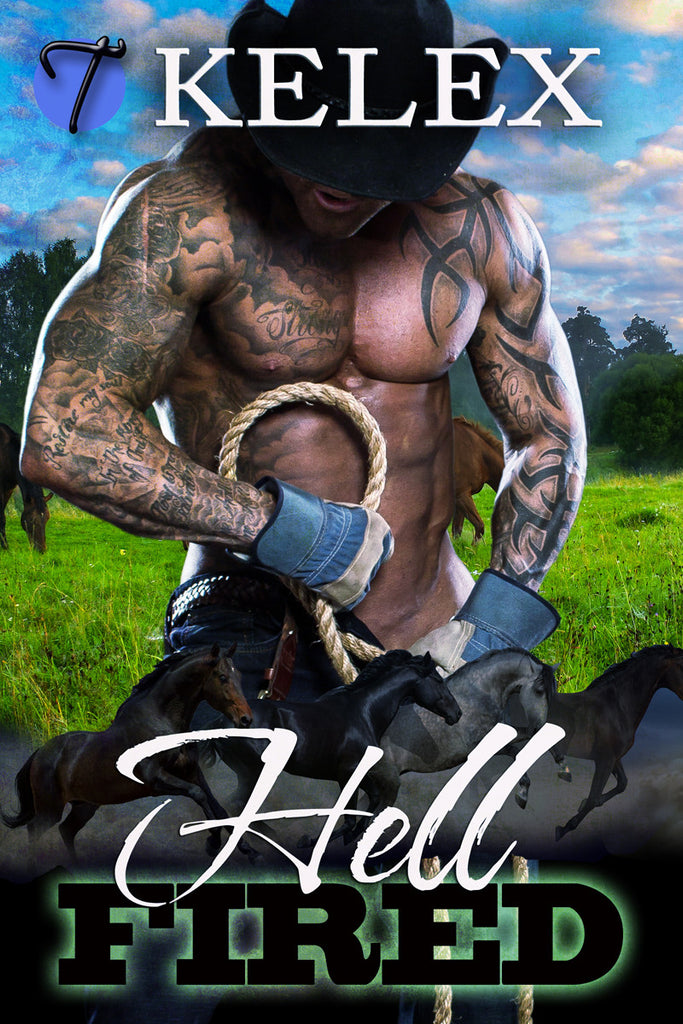 Hell Fired (Tales from Triple M Ranch, 2) by Kelex
English Edition
New ranch hand Grayson McCloud is just settling in to the Triple M when he gets an eyeful. Several of the other hands are participating in a clandestine orgy, and Gray can't help but watch and listen to the pleasure unfold. Jealousy and loneliness fill him, and he envisions himself having a wild ride with two of the new hands hired about the same time he was. Only problem is, Gray is fairly sure they're both straight as an arrow.

When he's paired up with those same two—Scotty Givens and Dale Hughes—they ask him about the moans and groans they'd heard through the thin walls of the bunkhouse. Gray doesn't know how to respond without giving away the lust he'd felt that night and how much he'd wanted to do the same with Scotty and Dale.

Both men sense Gray's desire and decide to put him to the test while spending a night on the range, looking for whoever is killing off Triple M cattle. Scotty and Dale each take a piece of Gray and eventually force him to choose between them—although he can't foresee not having them both.
---
---
More from this collection