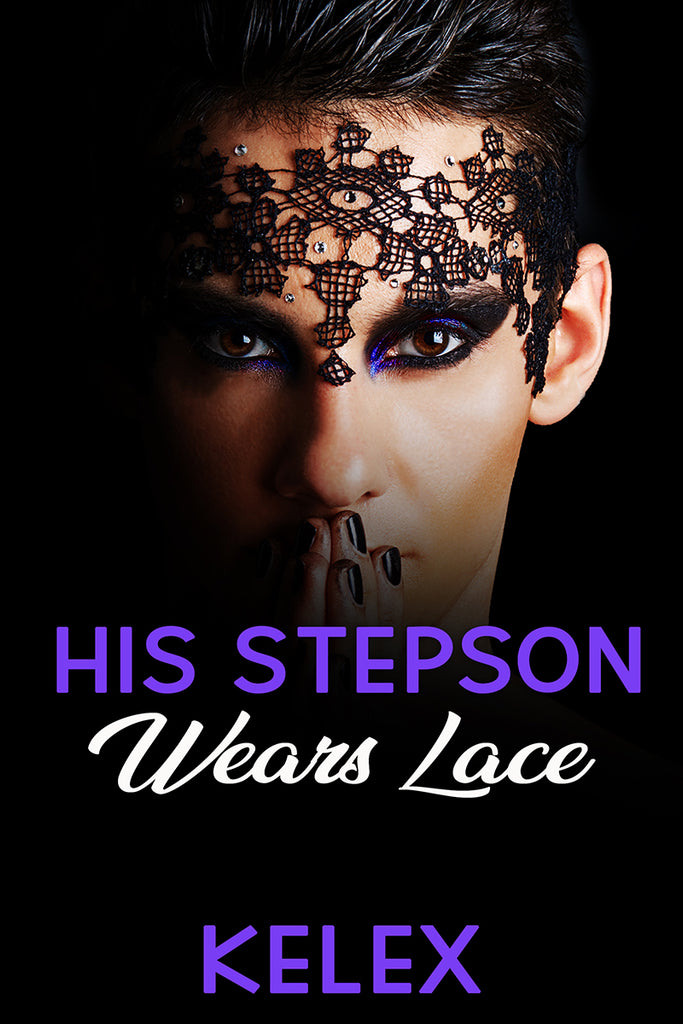 His Stepson Wears Lace (A Daddy Tales Book, 1) by Kelex
English Edition
The first time Jereme Oliver was caught in his mother's lingerie, it ended up being the most embarrassing and soul-tormenting moment of his life. For several years, he buried his needs and never spoke a word to anyone about his sexuality or fetishes, afraid he would endure more pain and anguish. When he has the house to himself one night while visiting from college, the desire to play dress-up screams in his veins. Thinking he's safe, he pulls on some of his mother's lingerie, adds some makeup and one of her wigs, and revels in the image staring back at him in the mirror.

Nearly a year before, Anson Parker woke up in Vegas, married to a virtual stranger. Instead of annulling the marriage, he attempted to make it work solely on the basis that his new bride drove his controlling father crazy and that alone made him happy. Yet, no matter how much he tried to find a way through, eventually divorce seems like the only answer.

Anson goes home early to make one last-ditch effort and finds his wife finally wearing the gorgeous lingerie he'd bought her several months before. He knows that sex can't be the only basis of a healthy relationship, but he can't contain his lust when he sees her decked out in all that silk and lace. He sidles up behind her—hungry, hard, and ready.

After a line is crossed, he realizes it's his stepson… not his wife… and both their worlds are turned upside down forevermore.

*****
Be prepared for a sexy crossdresser, his loving daddy, and a little touch of BDSM in the mix -- this 49,000+ word Daddy Kink book is a mix of heat and loving romance!
---
---
More from this collection