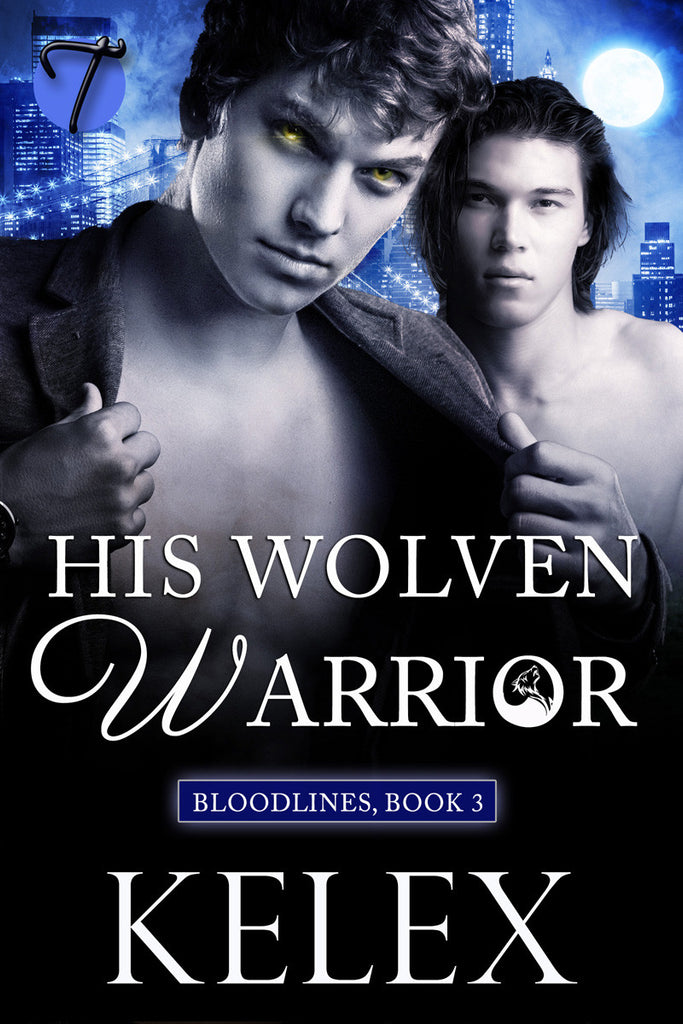 His Wolven Warrior (Bloodlines, 3) by Kelex
English Edition
Born a mixed blood amongst the strict Hokkaido, Takeo has always been seen as an outcast. The shadow warrior has remained on the fringes, called on from time to time to do the jobs no one else would do. When he's commanded to New York City to steal a token item from an Eastern Gray Wolf, he begrudgingly goes as bidden.

Once he arrives, he's tempted by his mark's twin brother. Losing focus, he's almost caught somewhere he does not belong and hides—leading him to unwittingly play voyeur. Unable to get the male out of his mind after, he struggles with the desire beating in his heart.

Tanner McManus has a fresh face in his bed nearly every night. When he meets a sexy, mysterious male who nearly demands to be taken to that bed, Tanner willingly obliges—and has a night neither can forget. For once Tanner wants more than one night, and it ends up being with someone he shouldn't want.

When Tanner is charged with murder—it's up to Takeo to prove Tanner is innocent. That is, if Tanner's willing to look past who Takeo is long enough to help him find the truth.

And maybe find themselves with each other.
Also... find this in PRINT on Amazon
---
---
More from this collection