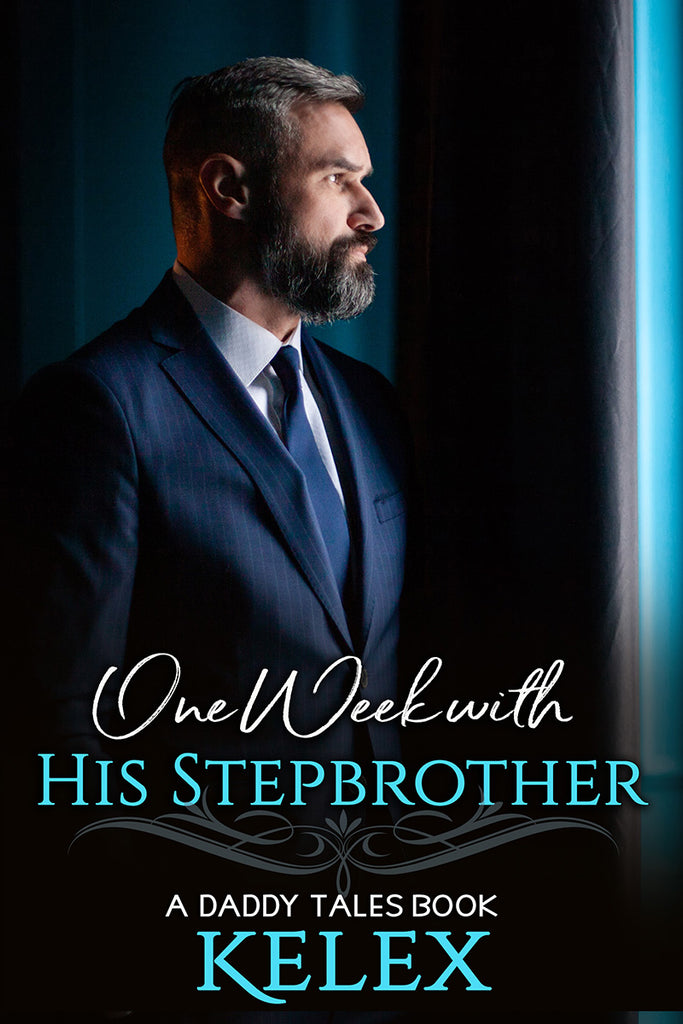 One Week with His Stepbrother (Daddy Tales, 3) by Kelex
English Edition
JJ Whitehurst has made billions for his clients—and millions for himself—over the years. An unapologetic workaholic, he finds solace in his career. It's easier to evade personal entanglements when he's always working. Then along comes a forced vacation and the keys to his father's Santa Monica beach house, neither of which he wants, and the terrifying thought of that much free time, alone, causes him to reach out for company.

Rory McMillian's first night as an escort brings him face-to-face with the daddy of his dreams. All six-foot-five and 200 pounds of muscle is made for sin. When his client can't let go, one night turns into one week… and by the end, an offer is made.
Be JJ's kept boy.
The proposal is tempting yet Rory refuses. He won't live as some shameful secret, no matter how drawn he is to JJ. Yet, as weeks pass, he can't stop thinking of the opportunity he tossed aside.
Fate steps in and compels the pair to face one another again—but circumstances have changed. They conceal their knowledge of one another and the simmering attraction they both still feel.
But how long can they before their desire boils over?
_____
This 96,000 MM Romance is filled with sweet heat, a demanding daddy, and lots of lingerie. If that's your thing, this might be the story for you.
---
---
More from this collection