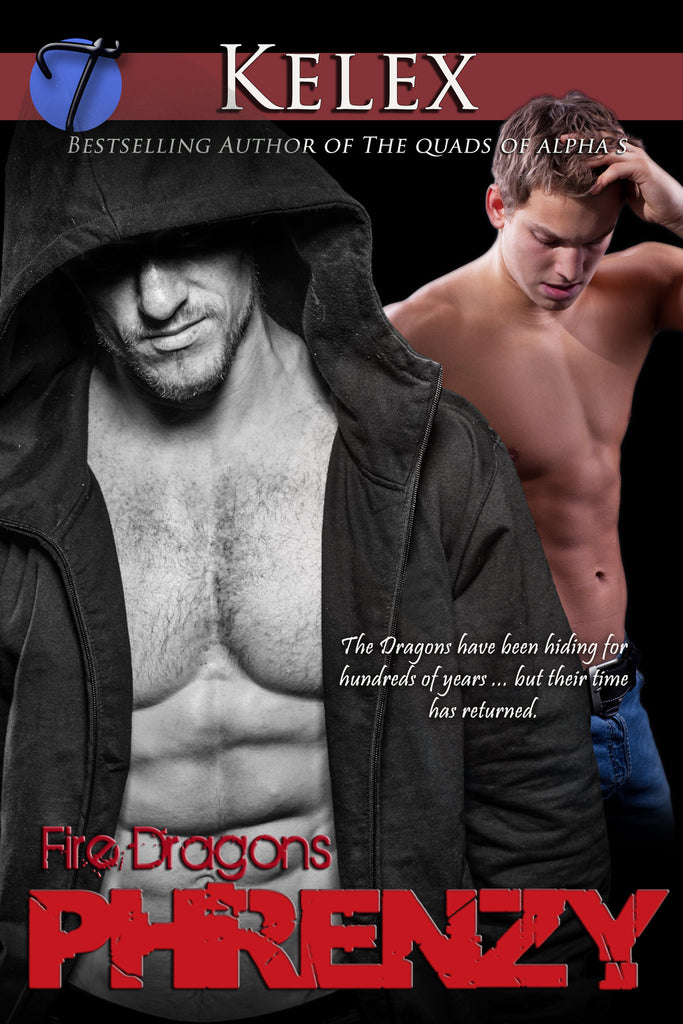 Phrenzy (Fire Dragons, 2) by Kelex
English Edition
Having lost his human mate over 700 years before, Phrenzy had given up hope his lover would be reincarnated and returned to him. He'd failed to protect his Drakon's mate, so destiny seemed willing to punish him forevermore without his as well. After finally earning Rhaege's trust again, he's photographed mid-shift, and pictures of him as human and as dragon surface, putting the entire race at risk. Charged with finding the photographer and having him recant, Phrenzy rushes to stop the potential firestorm the pictures could cause.

Photojournalist Diego Guerra has stood on the sidelines of life, a witness to the world around him. Dreams of dragons and a dragon lover have haunted him for years, making him withdraw from others. When he sees the powerful man shift into a dragon, he knows he's crazy, but photographs the scene in hopes he's not—especially considering his deep attraction to his subject.

Can Phrenzy tempt his photojournalist to step from behind the lens and enjoy a rich life shared with him, or will the evil that threatens both the dragon and human worlds end their chances?
---
---
More from this collection