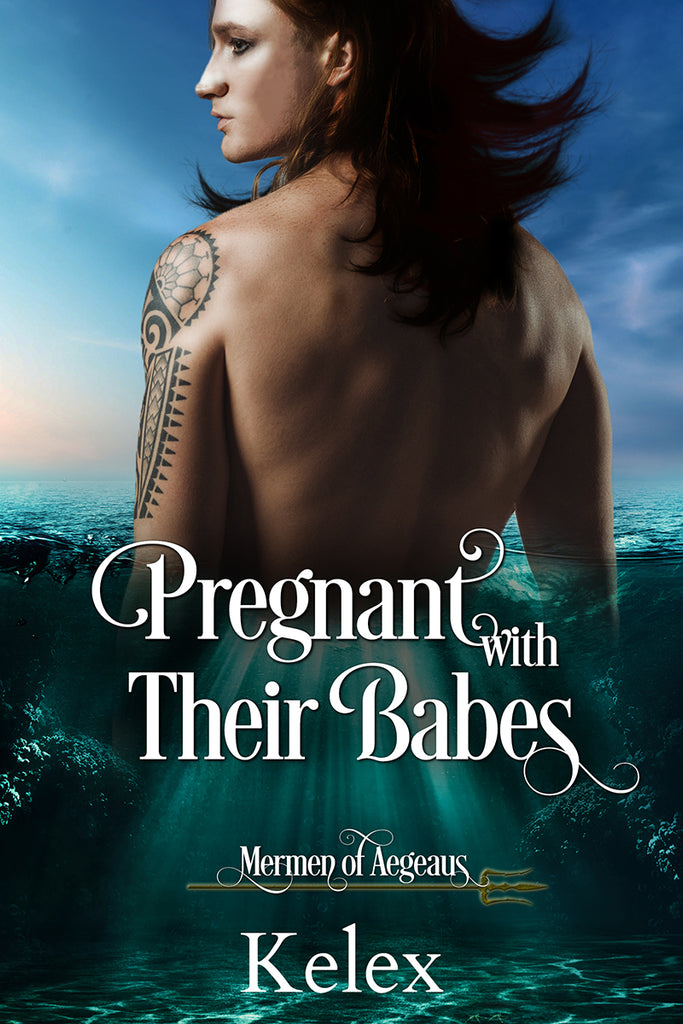 Pregnant With Their Babes (Mermen of Aegeaus, 1) by Kelex
English Edition
When it becomes apparent that Prince Llyr of Aegeaus cannot stop the political wedding between himself and a tyrant-to-be, he races for the one place he thinks his father won't easily find him—the surface. After ingesting a spell to give him human legs for seven days, he quickly has to figure out a way to make those seven transform into an eternity.




After nearly drowning in his new human form, he's saved by a handsome captain and the darkly dangerous commander of a passing ship. The two close friends have sailed the high seas for over twenty years and had many adventures together. The escapade they enjoy most is sharing a third in their bed. 



Unable to deny his curiosity—Llyr has to find out how it feels to have sex without a tail—he sets off to seduce the gorgeous pair. But when it becomes apparent his mere presence pushes the lovers apart, he can't risk destroying the love they have for one another just to appease his own needs.



Yet he can't walk away from the men he's mystically drawn to, either. 



Once Llyr's father finally discovers his whereabouts and exposes the deadly consequences of his dalliances—will he choose to face the danger or run back home under the sea?


****
A 77,000+ word ménage merman omegaverse (merverse) novel with a little angst, a light sprinkling of BDSM, MPREG, and merbabies.
---
---
More from this collection