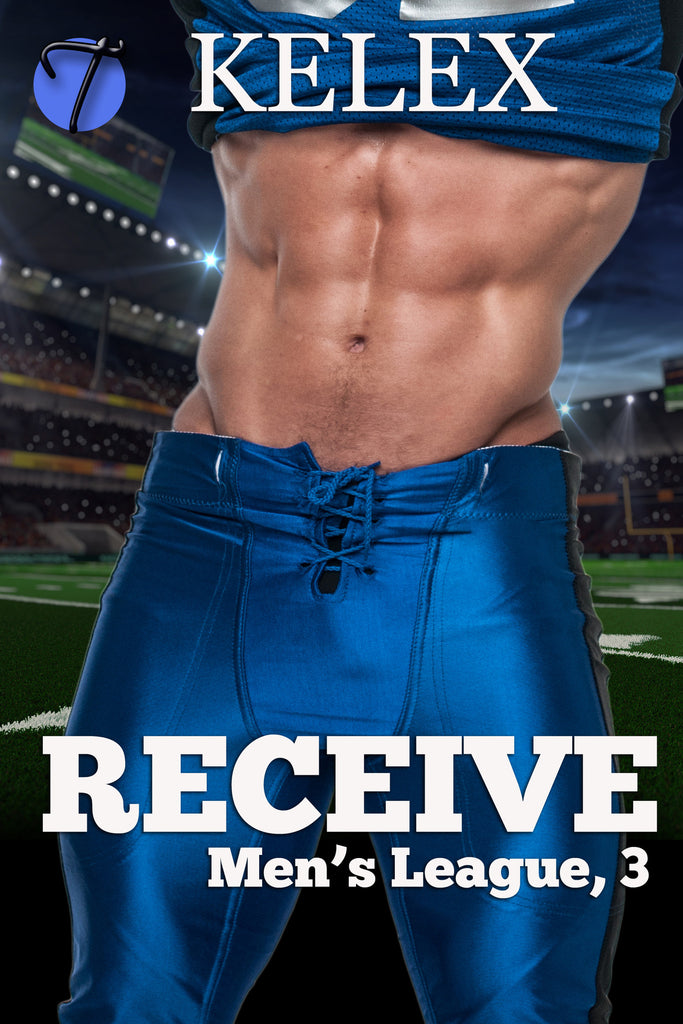 Receive (Men's League, 3) by Kelex
English Edition
Quarterback Nash Carter has been at war, fighting to keep his space on The Rockets arena team. Using the only weapon he knows, his body, he gives himself over to the team owner, Bailey Thompson, in hopes of keeping his career alive. Too bad his wannabe replacement has done the same, pitting the two men against one another on and off the field—and Nash soon realizes he's the loser.

Marcus Samuels is Bailey's best friend and financial advisor. He wanted Nash before Bailey ever laid hands on the man, but had to crush his lust as he watched the two self-destruct. Once the smoke clears, he's ready to take what he sees as his, and only Nash's full surrender will do.

Cocky Nash has a reputation for self-destructing and pushing away anything good in his life. Can Marcus show Nash how deserving he is before it's too late?
---
---
More from this collection