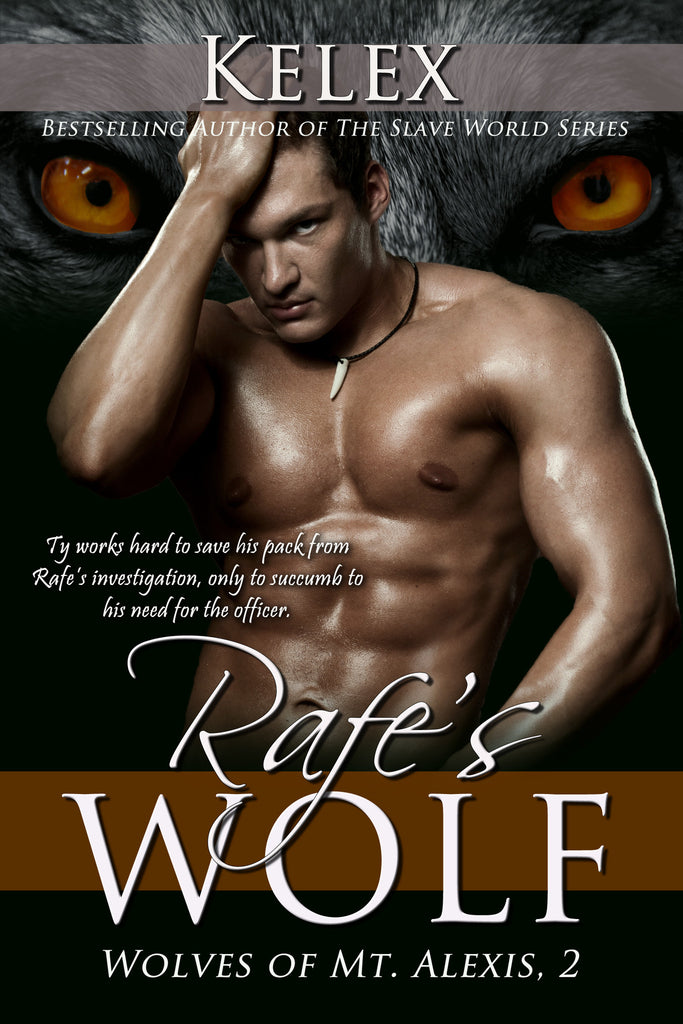 Rafe's Wolf (Wolves of Mt. Alexis, 2) by Kelex
English Edition
Detective Rafe Riguerez is looking for a murderer after a ranger is found dead in a burned out cabin on the Mt. Alexa game preserve. All signs point to one suspect and when Rafe goes looking for his perp, he ends up bitten, naked, and hanging chained from the ceiling. He fits the unearthly pleasures he feels, swearing he's been drugged to react the way he is.

Ty will do anything to protect his family. As pack leader, he'd lay down his life before he'd let an insider come and hurt one of his own. But when the intruder he catches on pack land ends up being a cop, looking for his brother's mate, he's torn on how to handle the situation. He ends up letting his animal instinct take over and thinks with his other head for a change.

When Rafe finally has the chance to get away, he runs as fast as he can, hoping to clear his mind. Yet he can't stop thinking of the devilishly handsome werewolf and what that shifter did to his mind, body, and spirit—and has to decide if he will accept his place in that world.
Also... find this in PRINT on Amazon
---
---
More from this collection