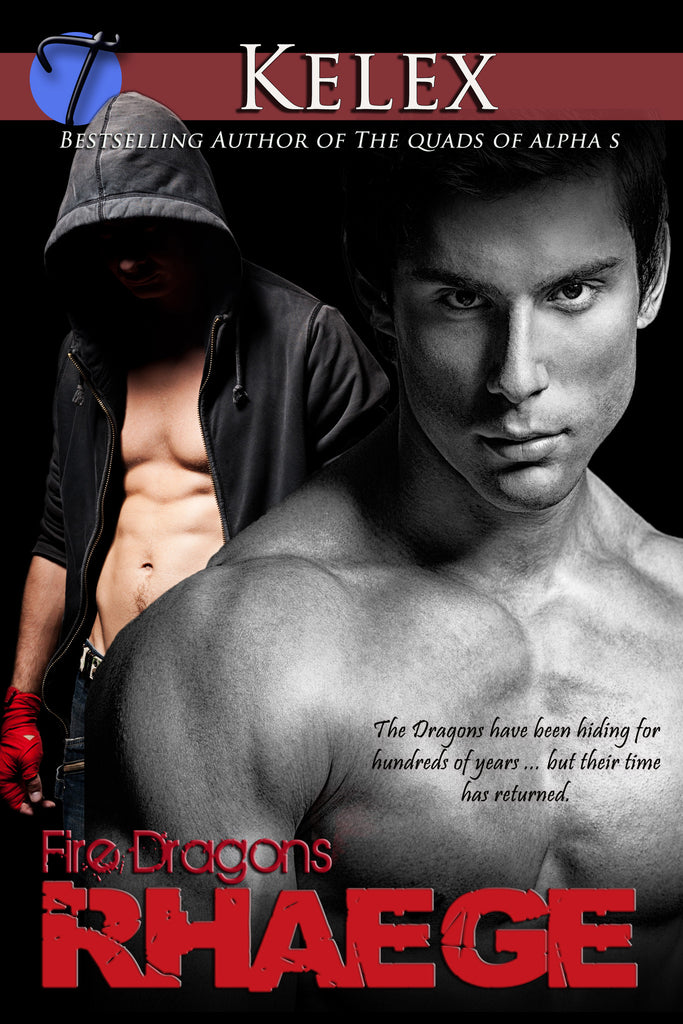 Rhaege (Fire Dragons, 1) by Kelex
English Edition
Rhaege, Drakon of the Fire Dragons, is cursed to live his eternal life without his human mate. He watched broken–hearted as the first died in his arms over a thousand years ago and has had to witness the same occur six more times since. When he meets the eighth incarnation, a pick–pocketing, smart–mouthed teenager, Rhaege isn't sure what to do with him.

Reincarnated over and over, Micah has dreamed of Rhaege his entire life. When Micah meets the shifter after snatching his wallet, Micah immediately feels the connection, but fights it. He's lived most of his life on the streets, unloved and unwanted, and fear makes him run—right into the dragons' worst enemy.

After saving his human, Rhaege hands the boy over to his best friend for safe keeping, knowing Micah's too young and he's too weak. When the time comes five years later for Rhaege to claim what's his, he ignores the call. The guilt won't let him take his lover into his arms yet again, knowing it's a death sentence for Micah.

But Micah now yearns for the love he's witnessed in his dreams and is willing to die to have a taste of his dragon.
---
---
More from this collection