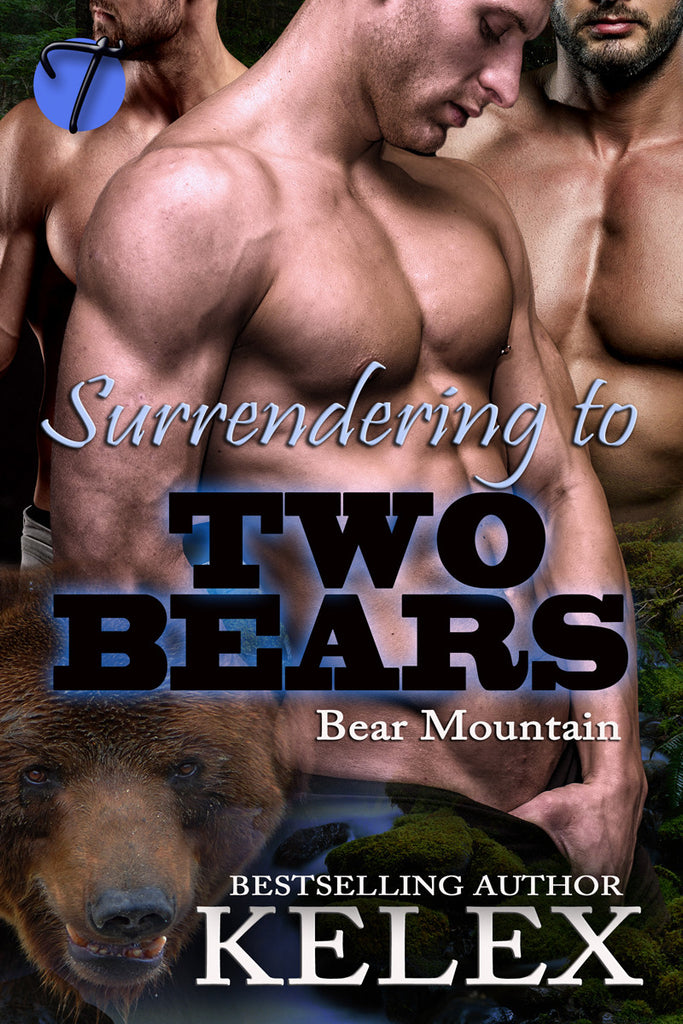 Surrendering to Two Bears (Bear Mountain, 8) by Kelex
English Edition
Held hostage for over a year, Eric had been forced to play Tymber and Taryn's sex slave against his will. When he was finally free, he wasn't truly free. Pregnant with the terrible twosome's cub, he couldn't leave Bear Mountain until the beast inside him arrived.

Landon and Collier know their mate at first glance, and offer to give the human refuge in their cabin. They struggle knowing their male is filled with a babe, a babe that's not theirs, but as they grow to love Eric, they know they'll love the little piece of him regardless.

But Eric has other plans. Over the weeks with them, he senses the bond and revels in the safety of their home. He wants the two bears for himself, without the thing his captors forced on him under the same roof.

What will Landon and Collier do when the ultimate ultimatum is laid at their feet?
---
---
More from this collection