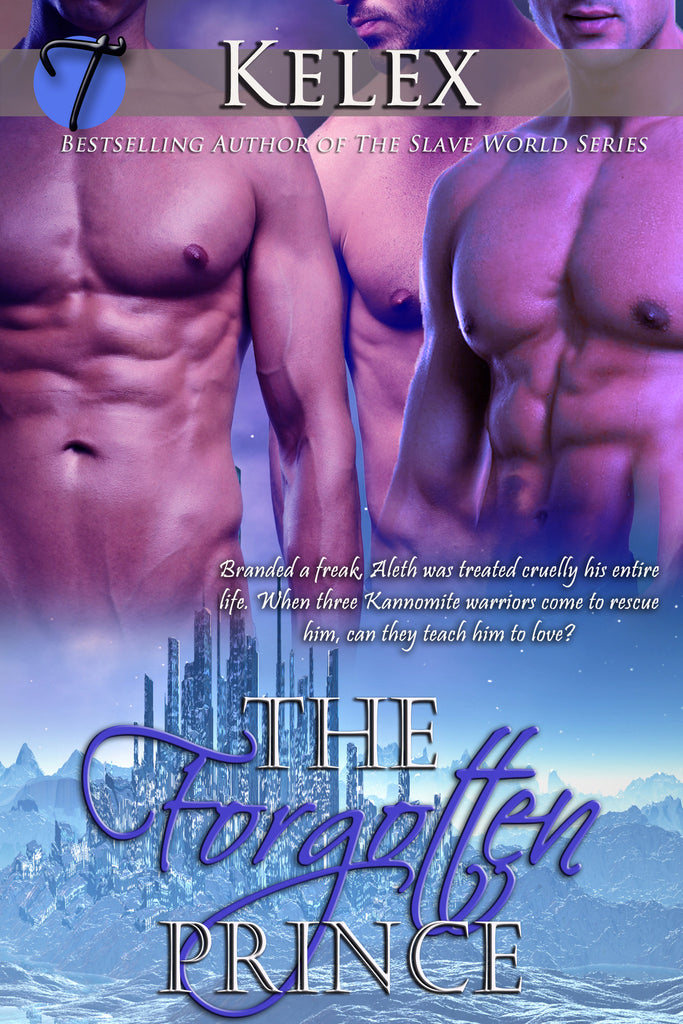 The Forgotten Prince (Shifter Rebellion, 3) by Kelex
English Edition
Disfigured at birth, Aleth was marked for death in a too perfect shifter race. He survived unbeknownst to his father, until his remarkable power was brought to light.

Aleth was used by the invading Xakarrian Army to overthrow his own people. After years of abuse, Aleth held no love for his fellow shifters, but even so, the guilt of what he'd been forced to do weighed on him.

When his brother Agarri learns of his existence, Agarri sends a trio of Kannomite warriors to save Aleth. The hand-picked warriors know a thing or two about being different and Agarri hopes they can understand his brother's pain and possible offer him the love he's lacked for so long.

From the moment the triad meets Aleth, they can't resist him, knowing he's their fated mate. Years of loneliness tempt Aleth once in their hands, but he fears what the future holds.

There's a war waged around them and the forgotten prince is the key to one side's victory—the triad must not fail.
Also... find it in PRINT on Amazon
---
---
More from this collection