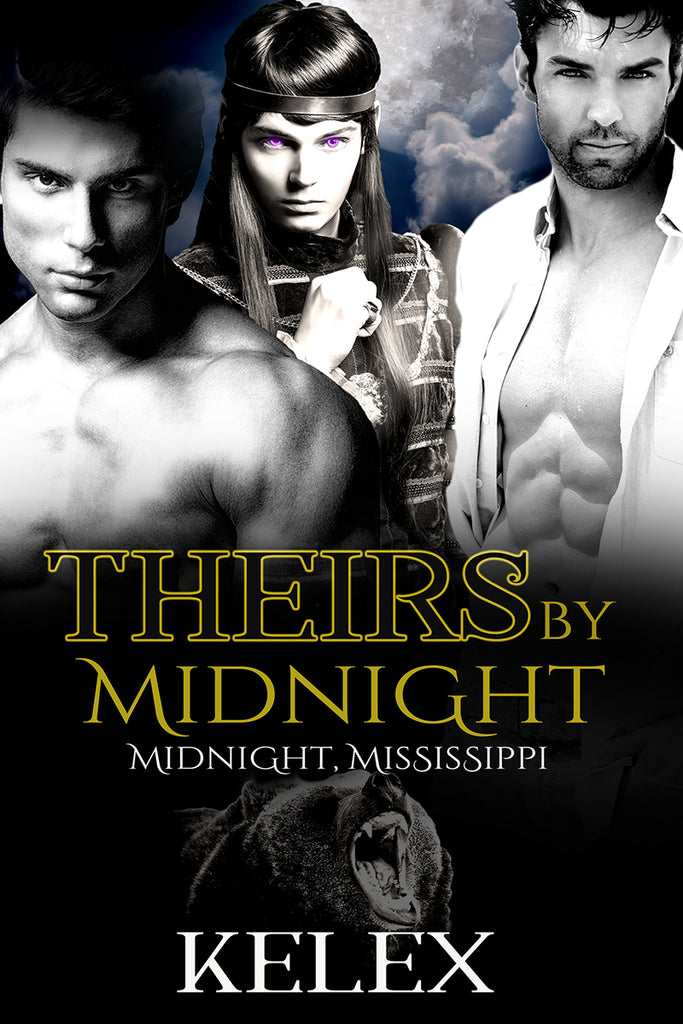 Theirs by Midnight (Midnight, Mississippi, 3.5) by Kelex
English Edition
Now king's consorts, Eilam and Noah struggle to adjust to life in the castle. Things aren't helped with King Adriel's desire to hold a ball in their honor—in a little over a week's time. A thousand guests is a logistical nightmare in and of itself, especially since the guests of honor are in charge of Midnight's security. Both men try to discourage Adriel from holding the event, but the king is accustomed to having his every whim granted and won't be dissuaded.
Adriel wants to show the whole of Midnight he's fully accepted his mates. After the months of pushing them away, he feels the need to shout his affection from the mountaintops. Perhaps it's a bit of guilt driving him to make the grand gesture, but that's not necessarily a bad thing, is it? Eilam and Noah just need to warm to the idea.
To get his way, Adriel promises Eilam and Noah twenty-four hours alone with him in his private realm immediately after the ball—where he won't be allowed to use his magic during the hours between arriving and departing. He's not quite sure what Eilam and Noah have planned, but whatever it may be, it's already making him tremble with delight.
---
---
More from this collection