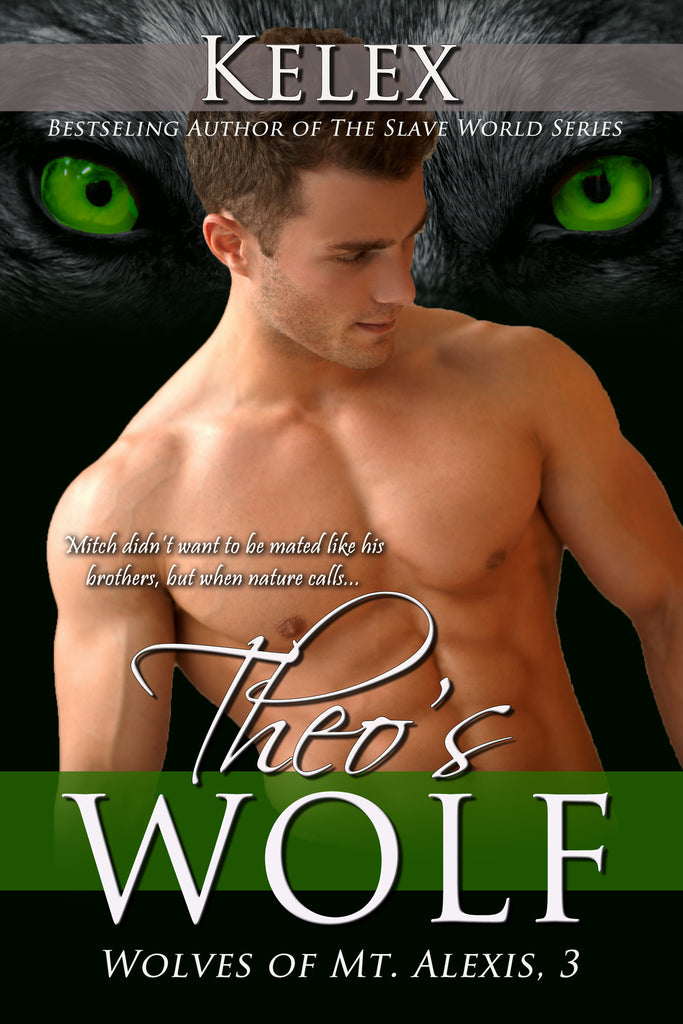 Theo's Wolf (Wolves of Mt. Alexis, 3) by Kelex
English Edition
Theo is a panther shifter, caught between two worlds. Raised within a pride of lions, he's an outcast which only threatens to get worse when he realizes he's a wolf's mate as well. Will his family still love him when they learn he's meant to be with something so vile as a dog?

Mitch isn't interested in mating. Fate isn't going to force his hand and he'll bow to nothing and no one. That is until a mysterious wolf attacks Mitch's mate and nearly kills him.

Soon, Mitch realizes how much he already cares for his panther and he's not going to let either side tear them apart. All Mitch has to do is hunt down a killer and win over a pride full of angry lions. Easy enough, right?
Also... find this in PRINT on Amazon
---
---
More from this collection