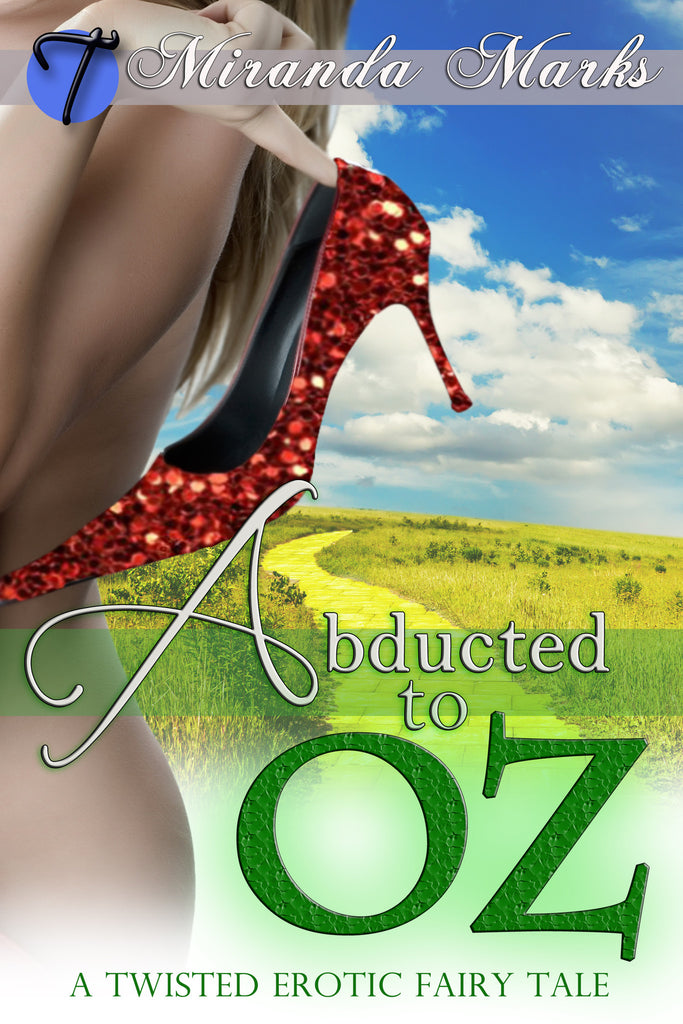 Abducted to Oz by Miranda Marks
English Edition
Great-grandma Dorothy's tall tales of Oz were much more honest than Dani ever could've expected.

Captured by the Wicked Witch, Dani's dragged out of Nowhere, Kansas kicking and screaming. She'd been craving adventure, but this wasn't what she had in mind—especially when the witch plans to use her as bait before killing her.

Lane, Tinan, and Brody had been searching for their queen—the descendant of Princess Ozma and the true ruler of Oz—but the witch got to her before they could tell her the truth. The three have to work together to bring Dani to safety, and help her defeat the Wicked Witch in order to save Oz.

In order for her powers to awaken, the three men have to claim Dani and make her theirs, but will Dani choose them and save the land she thought was simply a fairy tale?
---
---
More from this collection