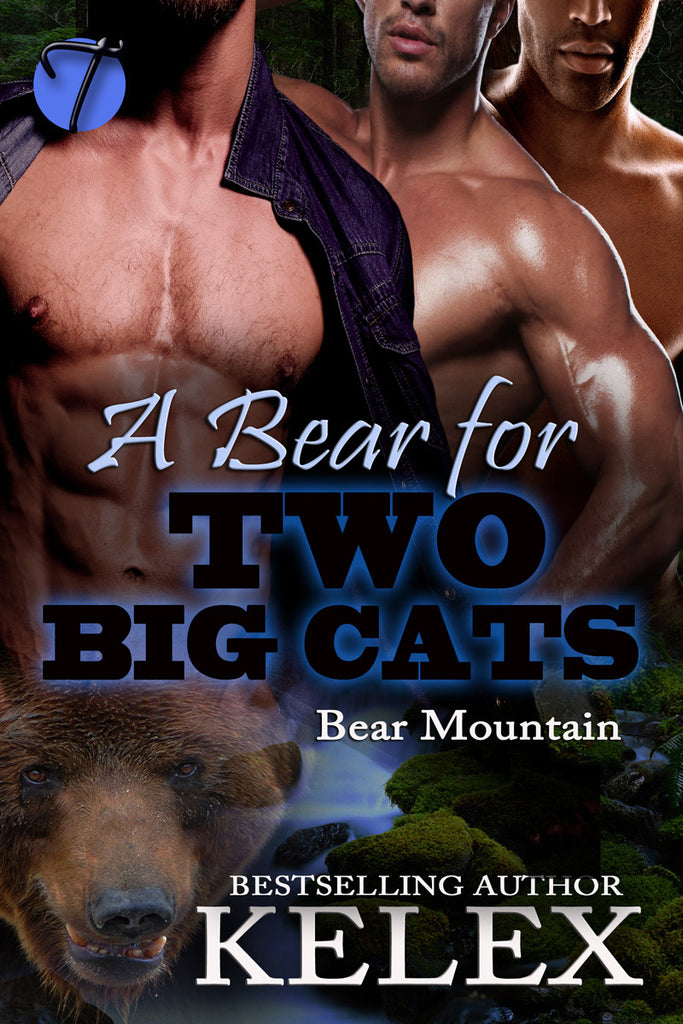 A Bear for Two Big Cats (Bear Mountain, 16) by Kelex
English Edition
Henry Ashland takes one look across the dinner table at two of the hottest males he's ever seen and hatches a plan to dive head first into some outrageous trouble. After a late night race across Bear Mountain—one Henry might or might not have thrown—he has to offer up payment in the form of his body. At the end of a wild round of sex, Henry knows one night will never be enough with the lusty felines, but the ground rules had been set in stone before their little game commenced.
No strings, one night of fun. No more, no less.
Lion shifter Leo can't get the bear out of his mind after their night together, no matter the rules. But their ménage has opened an old wound between him and his best friend, cheetah shifter, Speed—one that might never heal.
When Speed turns his back on Leo, telling the lion to move on without him, Leo has a choice to make—save a dying relationship or seek out a new one with Henry.
But Henry has ideas of his own. He'll sacrifice his own chance at a happily ever after in the process.
---
---
More from this collection