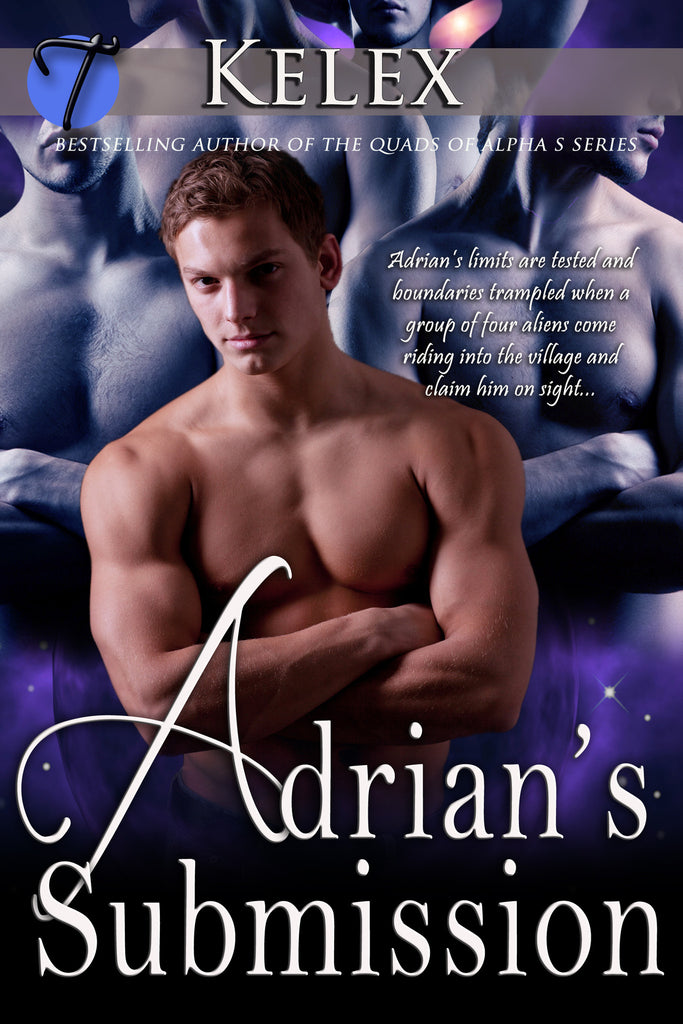 Adrian's Surrender (Quads of Alpha S, 4) by Kelex
English Edition
Adrian is secure in his heterosexuality when he's stranded on a planet without females. Cursed with three years of Federated Navy induced celibacy already has him stretched to his limits. When a band of four alien males decide that Adrian is theirs, his boundaries are trampled over and he's left reeling from the encounter.

E'an, Kee'gn, Dray, and Ganon come in hopes of getting help for their struggling village not far from the one aiding the crash survivors. Many weeks of vicious attacks have left their warriors drained and reinforcements are necessary. The last thing they expect is to find upon arrival is their mate, a human male who responds to their touches all while claiming he could never want them.

The aliens force Adrian to face the need within him, and to stop labeling satisfaction in terms of gay and straight.
Also... find this in PRINT on Amazon
---
---
More from this collection