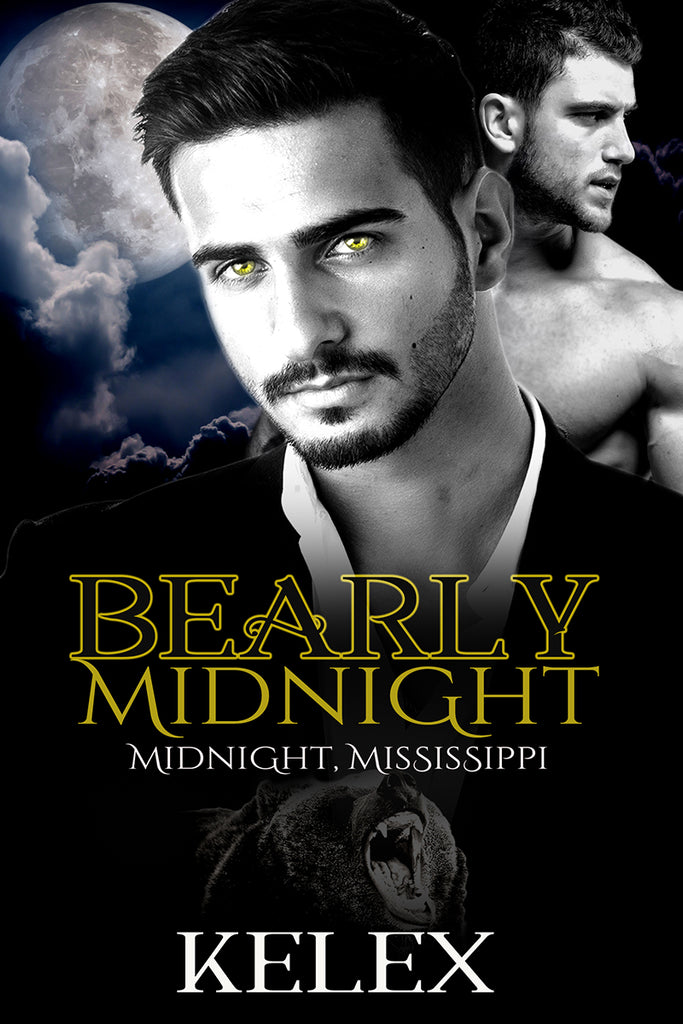 Bearly Midnight (Midnight, Mississippi, 1) by Kelex
English Edition
Colm McCreary has left his home in Bear Mountain and come to the shining paranormal city of Midnight, Mississippi. Bound in magic, only paranormal beings can see the portals that bring them inside the boundaries. Humans see nothing but a vast field and wood.
First on his agenda is a new job. With the help of fellow transplant, Eilam, Colm seeks a job on the King's Guard. While in an audience with the king, he comes face to face with one member of his triad—a shifter named Theis. Theis isn't prepared to accept that he has a mate. He's worked too long and hard to rise to the ranks that he has to let something as stupid as lust get in the way.
But he can't resist the ache his fated partner causes in him. He hopes one heated night of passion will make the desire fade. When it doesn't, he only pushes Colm away.
Not long after, Colm meets the last member of their triad—a human. Refusing to let the human go, he illegally smuggles the man into the city. Little gets past the Midnight Security Team, and they quickly come face to face with a king's guardsman tracking him down.
Theis is faced with another mate when he didn't want the first. Will he choose Midnight over his mates?
---
---
More from this collection