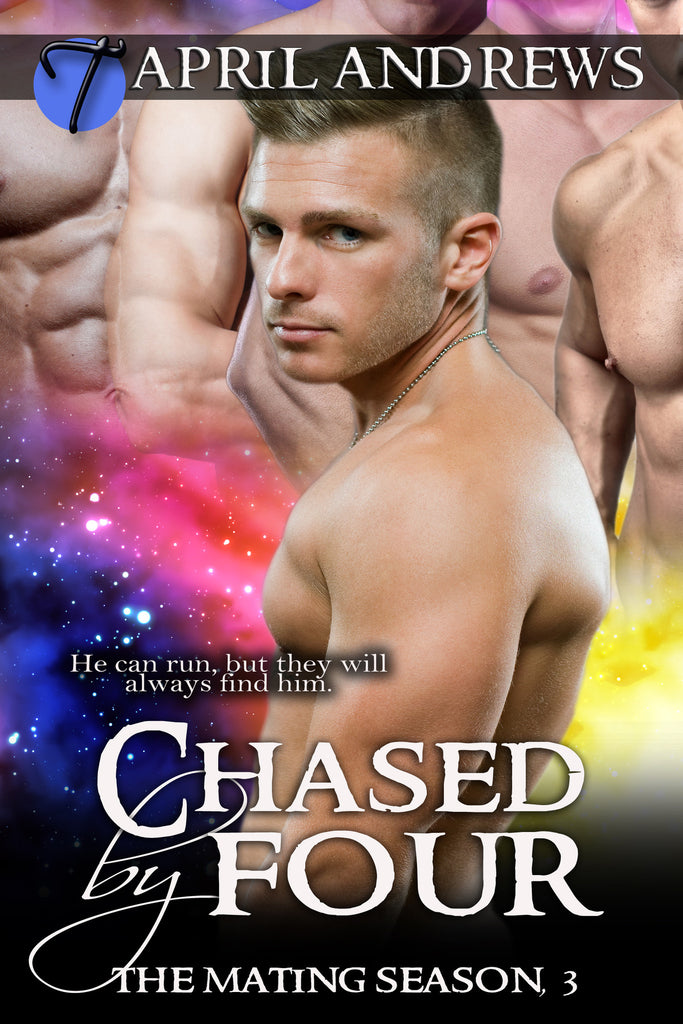 Chased by Four (The Mating Season, 3) by April Andrews
English Edition
He can run, but they will always find him…

With the last of the humans now settled on New Earth, former council member, Rain, finally has a chance to live his life the way he wants to. He has a star ship at his disposal, an urge to explore, and nothing is going to stop him. Or so he thought…

Just two weeks into his adventure and Rain runs into trouble. His ship is found by four Valdor warriors, and there is only one thing they want.

Him.

Though profoundly attracted to these powerful aliens, Rain isn't going to give in easily. His hard won freedom is precious, and it will take something spectacular to make him give it up… The chase is on, across planets and moons Rain will run and they will follow.
The Valdor will do whatever it takes to catch him. Rain will try his very best to resist.

Only question is, who will win?
---
---
More from this collection