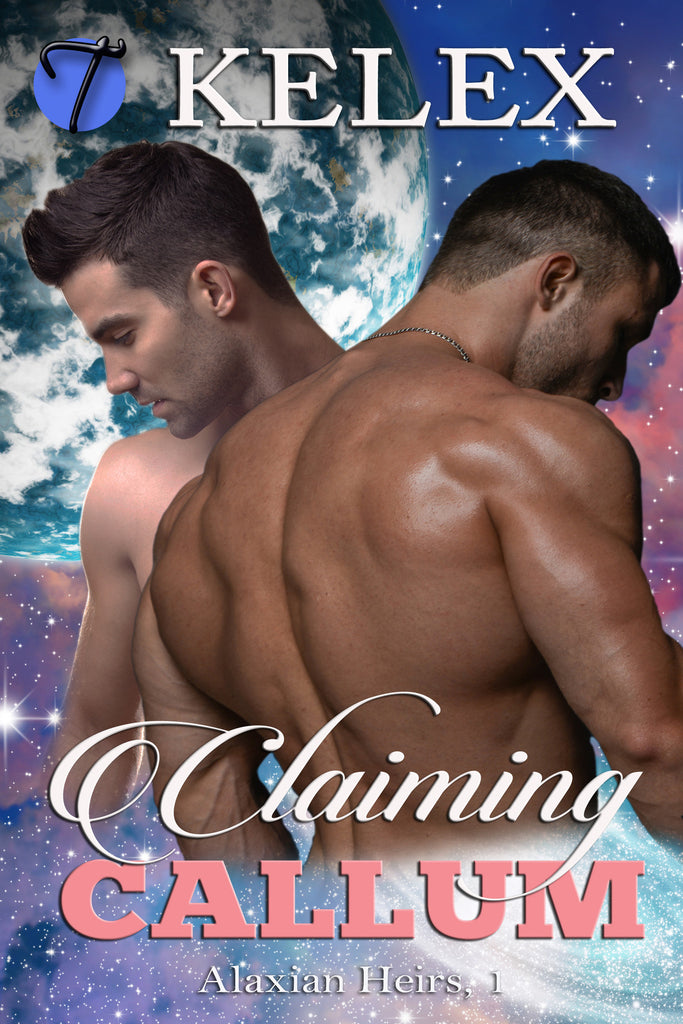 Claiming Callum (Alaxian Heirs, 1) by Kelex
English Edition
An alien prince was hidden on Earth twenty-five years ago, his freedom a casualty of the Alaxian Civil War.

Callum Walters has no idea of his true origins, growing up believing he's a typical human alongside his best friend Trex. Callum hides his desire for Trex, afraid the truth will tear them apart.

When he's attacked by strange men, Trex jumps into action, protecting Callum from danger. Callum is whisked on board an alien ship and taken off Earth. His whole world is stripped from him—everything but Trex.

Yet that relationship is changed, too. Trex is his bodyguard, sworn to his duty to the royal family, not the man Callum thought him. Betrayed, Callum pushes Trex away.

Trex refuses to be pushed and has more secrets to share with Callum, one which will bind them forever.
---
---
More from this collection