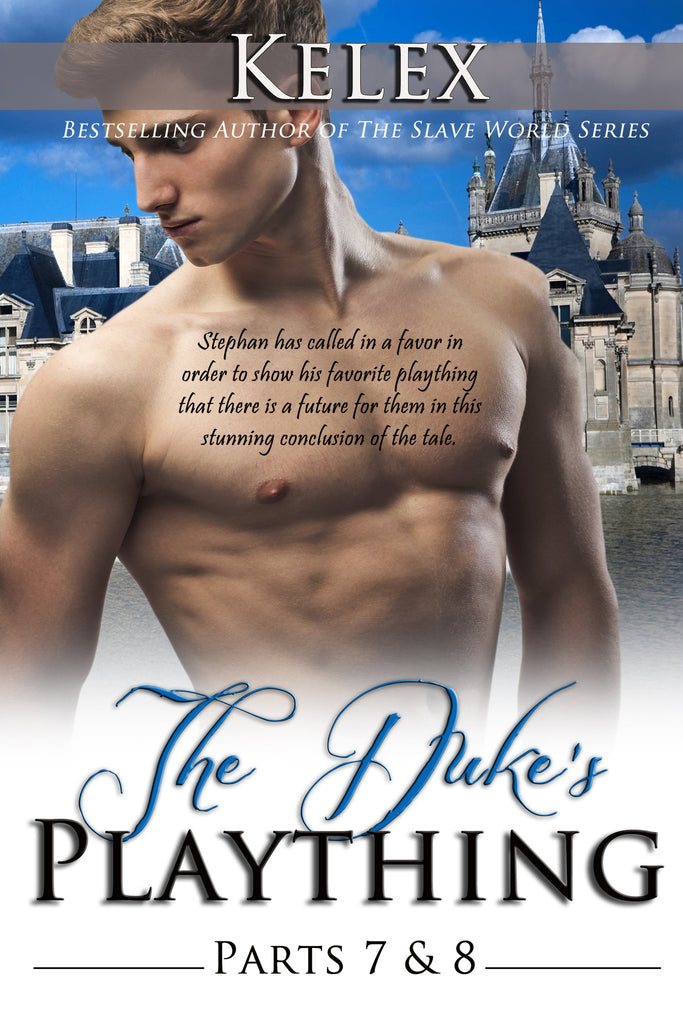 The Duke's Plaything (Books VII & VIII) by Kelex
English Edition
The tale takes a decidedly darker and twisted turn as the fun and games of the first two sets gives way to true punishment.

Lord Adam Bannister has spent two days in the duke's pleasure palace, but has not found the true discipline he yearns for, not until he finds the courage to confront the duke and ask for what he needs.

The Duke of Collingsworth has been holding back the dark desires he has, thanks to having been charged in the whipping death of another lord—one he wasn't guilty of. Although afraid to push the boundaries, he succumbs to Adam's plea, the depraved need within him too great.

When the Prince Regent tries to come between them, will they find a way to fulfill their shared pleasures or will they be ripped apart before their ten day love affair can conclude?
---
---
More from this collection