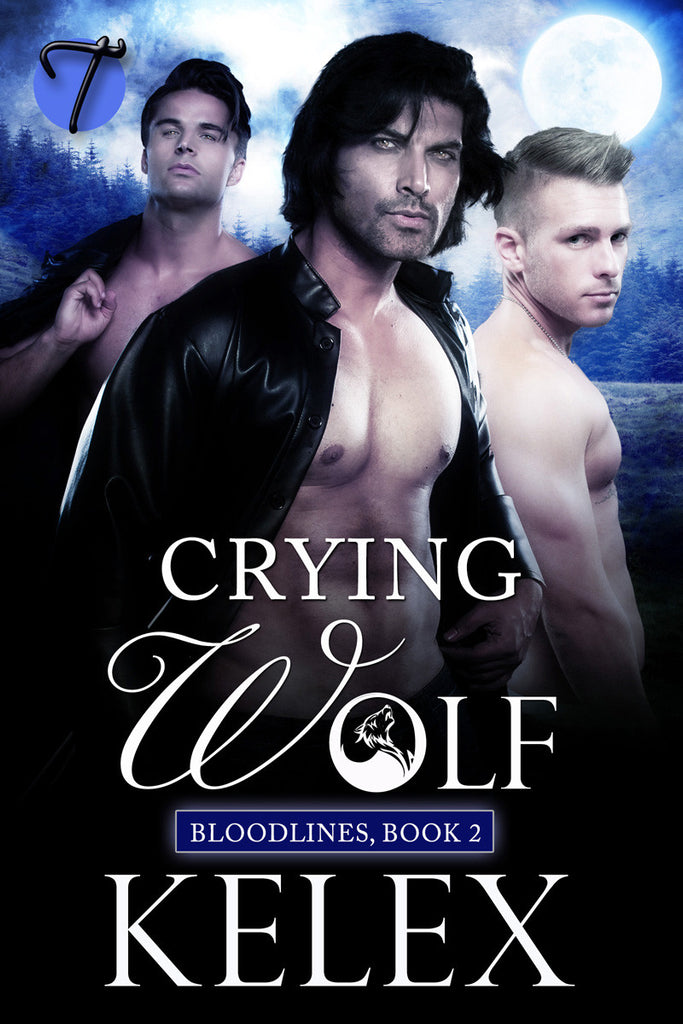 Crying Wolf (Bloodlines, 2) by Kelex
English Edition
As alpha to the coywolves, Lucas has done everything in his power to keep his struggling bloodline from failing. His entire focus has always been the betterment of his people, often putting them before himself. When he finally achieves legitimacy and a place for the coywolves in the senate, he also makes a demand for himself—the one and only male who's made him burn.

Duty has always been Jakob's focus. He's been captain of the king's guard for centuries. His oath is all, but the temptation that Lucas presents makes him doubt everything. He refuses Lucas, unwilling to break the pledge he made to his king.

When King Eirik grants Lucas' claim on Jakob, a war begins between the two. Without his duty and service, Jakob loses sight of who he is and he refuses to surrender to the dominant alpha forcing him down a new path.

Can the two find a way to have a future together, or will the human who enters their lives tear them apart?
Also... find this in PRINT on Amazon
---
---
More from this collection