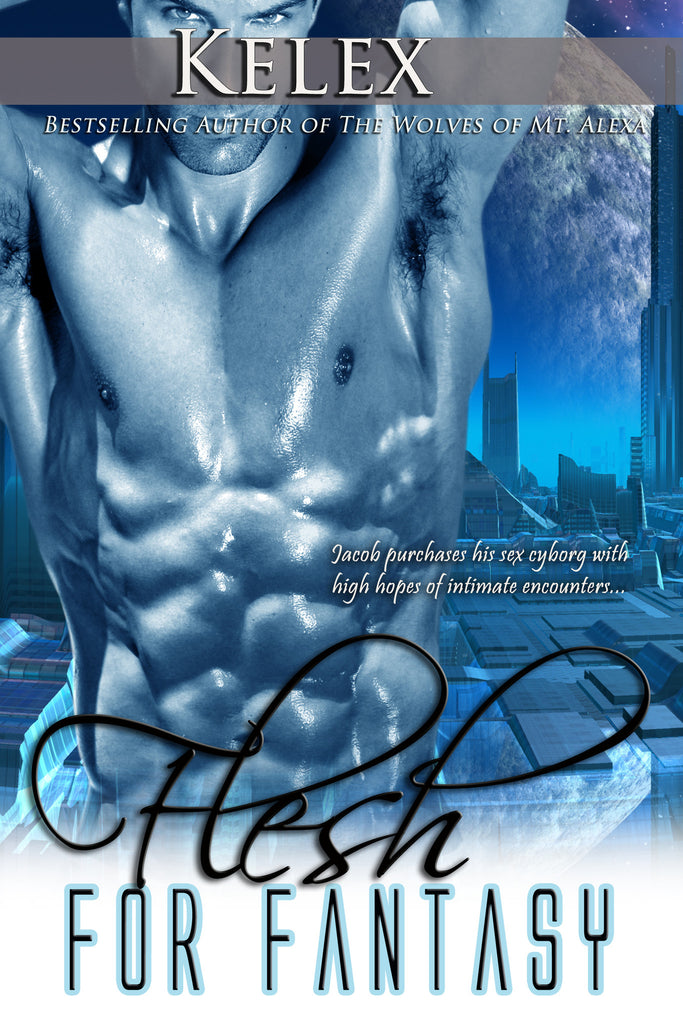 Flesh for Fantasy by Kelex
English Edition
2056 A.D.

Heartbroken from a failed relationship, Jacob isn't ready to go back into the meat market, yet he can't ignore the loneliness inside. He turns to a cybernetic lover at the urging of one of his friends. What seems like the perfect escape from reality turns into a nightmare when Jacob has to tell the machine every single step in the lovemaking process. To make matters worse, Jacob wants to be mastered, not a master. Instructing his Cybernetic Automated Lover is just too much work.

A freak accident shuts Cal down and when the cyborg reawakens, he's changed. Jacob gets what he wanted in the first place, but fear and unease hold him back from taking his lucky break. Then Jacob's walls are then shattered and he has to face the hurt he's held on too long.

Cal becomes everything Jacob could ever want but can Jacob accept the love he deserves?
---
---
More from this collection