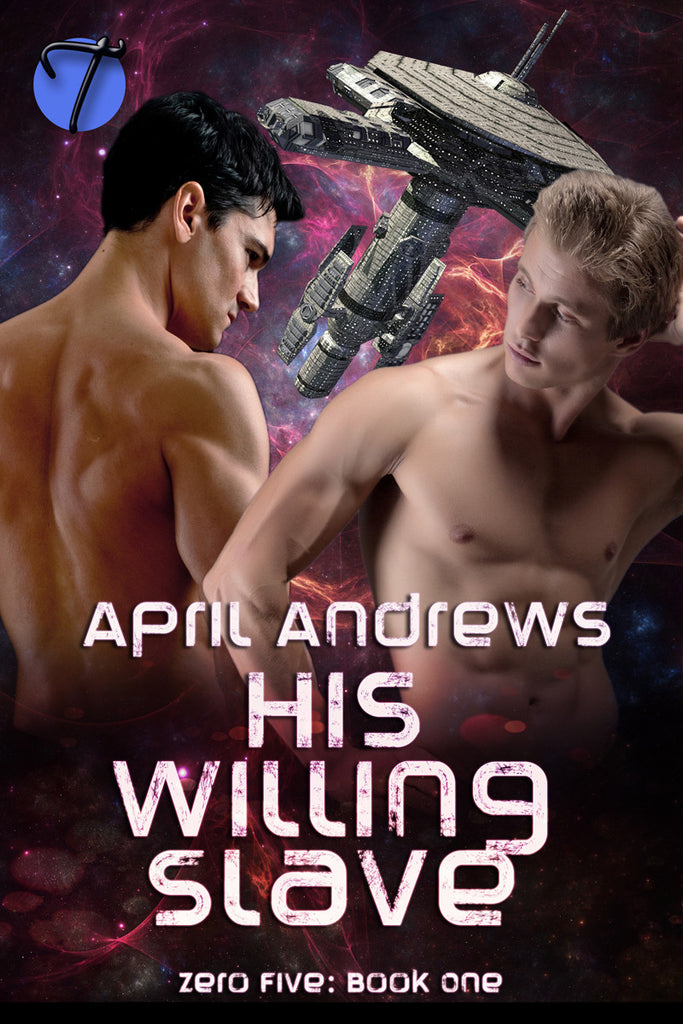 His Willing Slave (Zero Five, Book 1) by April Andrews
English Edition
Station Zero Five is the one place in the galaxy where you can choose your pleasure, and choose the male who gives it to you…

Cal has worked on the space station Zero Five since he left his home planet a year ago. In that time he has pleasured male after male, and is one of the most desired pleasure slaves in the entire galaxy. So when a human walks through his door, Cal expects more of the same, and he is more than willing to give it.

But, to Cal's surprise, Jack hasn't come for pleasure. He is a bounty hunter who has been paid by Cal's family to rescue him from Zero Five and return him home. Trouble is, Cal doesn't want to go back home. Not now. Not ever.

He needs to give the human something that is worth more than the bounty that has been placed on his head...and Cal has only one thing to give. Will his years of training on Zero Five be enough to convince Jack to set him free? Or will Cal find that some humans don't want a willing slave, they want something else entirely.
---
---
More from this collection