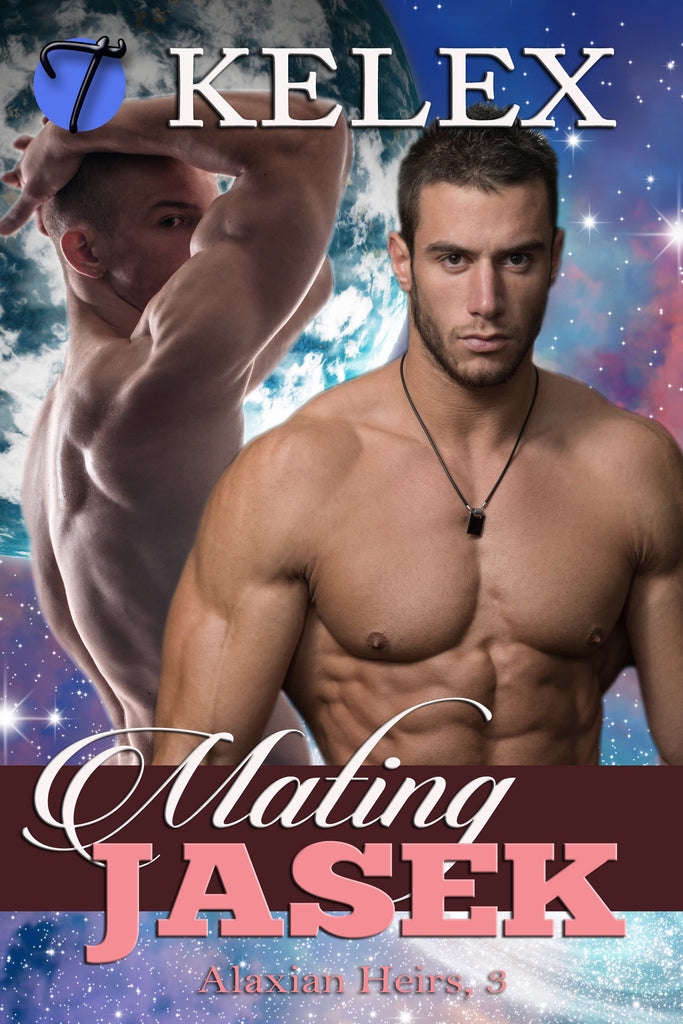 Mating Jasek (Alaxian Heirs, 3) by Kelex
English Edition
Raised on a primitive world, Jasek spends his days hunting at the side of his best friend, Tarran. When a hunting trip becomes deadly, Jasek's world is flipped upside down. He learns he is one of three hidden Alaxian princes, and he's whisked away to Planet Tyri to meet his Imperial parents.

Jasek doesn't want to go, but it's the only way to save Tarran's life. He agrees to come and face the beings who bore him, if only to tell them to leave him alone. Jasek plans to return to Amaroon as soon as he can, with Tarran in tow.

When he learns Tarran is his mate, another curve comes his way. Jasek is a strong hunter and warrior, and he will surrender to no male. His sentinel will have a fight coming, one Jasek plans to win.

And celebrate with Tarran on his knees.
---
---
More from this collection