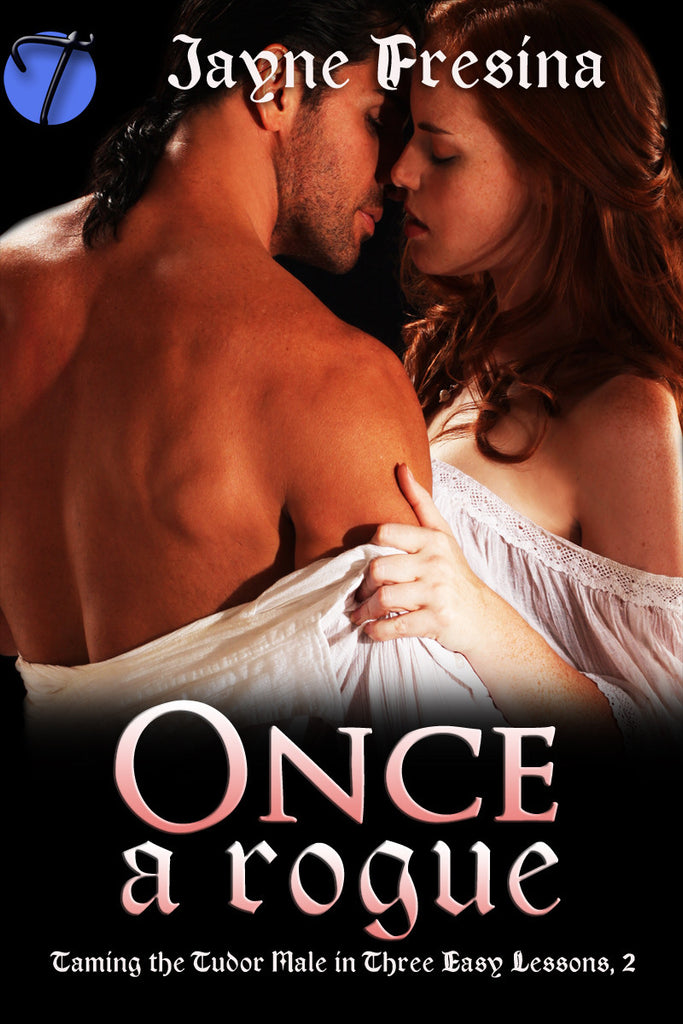 Once A Rogue (Taming the Tudor Male in Three Easy Lessons , 2) by Jayne Fresina
English Edition
Lucasta Collyer is about to resign herself to an arranged marriage. First, however, she wants one night of discovery, on her own terms, with a complete stranger. Surely three sovereigns should be enough to pay for his time and his discretion. But Lucy's plan for one rebellious night of anonymous passion is destined for trouble.

The man she chooses turns out to be so much more than she expected. John Sydney Carver, a salty-mouthed, yeoman farmer and self-professed former rogue, is about to lay siege to her fortress heart. He has never bowed to the wretched nobility, or followed orders from a woman. And he's not likely to start. But when he meets this imperious, icy-tempered young hussy, she turns his world inside out.

She claims to need only one thing from him. Well, perhaps he wants something more from her.

It was only supposed to be one night, but will that be enough for either of them? This rogue isn't as reformed as he wants everyone to believe and he has no intention of being used as a disposable pawn in Lucy's game. When he plays, it's for keeps. When he gives his heart, it's forever.
Also... find this in PRINT on Amazon
---
---
More from this collection