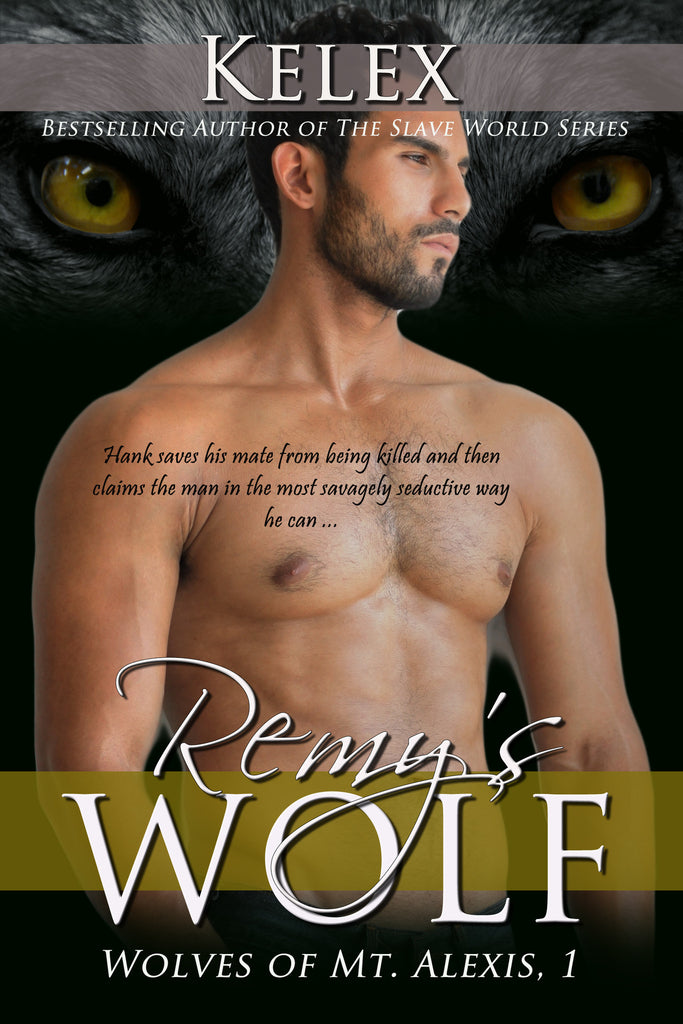 Remy's Wolf (Wolves of Mt. Alexis, 1) by Kelex
English Edition
Remy is drawn to the mountain, knowing he's in perilous danger. He knows his fate is at hand and rushes to face it head on. When he's attacked by a killer, a wolf jumps into the fray to save him.

Hank has waited a hundred years to find his mate and won't stand by to watch his human hurt. Shifting into wolf form, he kills the attacker and frees his mate. He lets the human go as he cleans up the mess, knowing he will find Remy and claim his human at the first possible moment.

Once the smoke clears, Hank locates Remy and takes what he knows is his. But will the rough BDSM Hank desires chase Remy away?
Also... find this in PRINT on Amazon
---
---
More from this collection